The Weekend with Karyn Hay for Sunday 28 December 2014
08:15 Christchurch Youth Council - The Wireless
Stories about Christchurch often feature two narratives - either optimism about the pace of the re-build, or frustration at the grim reality. But the Christchurch Youth Council wants people to know that there are good things going on - and that young people are a vital part of its future. Megan Whelan from The Wireless talks to the council's chairperson, Alice Ridley, deputy chair Kaitlyn White, and executive member Alison Faulls.
08:40 Regional panel - Waikato
Mike Pohio, Andrew McRae, Natalie Jackson, Stuart Locke. Photos supplied/RNZ.
In Waikato the plummeting dairy prices are starting to hurt, but that's not the only big issue facing the region by any means. As Auckland's population all but explodes, nearby Hamilton is poised to capitalise on people who'd rather live there and commute to the City of Sails. Lynn Freeman talks to Radio New Zealand's Waikato Correspondent Andrew McRae, Associate Professor at the University of Waikato's Management School Stuart Locke, Natalie Jackson (formerly University of Waikato) Professor in the College of Humanities and Social Sciences at Massey University, and Chief Executive of Tainui Group Holdings Limited Mike Pohio.
09:05 Media: NZ's film industry - the way forward
How is the New Zealand film industry placed to capitalise on what has been an exceptional year for movies? Will 2015 be a trough or a peak year? Lynn Freeman talks to film critic and Fishhead editor Dan Slevin, New Zealand International Film Festival director Bill Gosden, and New Zealand Film Commission head Dave Gibson.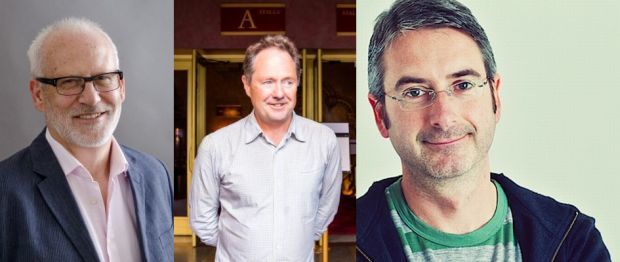 Dave Gibson, Bill Gosden, Dan Slevin. Photos supplied.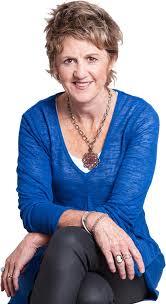 09:30 Sport: support staff
Sports psychologist Karen Nimmo (pictured); Olympic chef de mission and former rower Rob Waddell, and former doctor to the All Blacks, now the Warriors Dr John Mayhew.
10:07 Building on the past - Brigid Gallagher
How to deal with archaeological finds when renovating homes or building on new land. Brigid Gallagher is a Heritage Conservation Specialist whose company is based in Waihi but whose work takes her all over the country.
Heritage Conservation Specialist Brigid Gallagher
For information about the New Zealand Archaeological Association and a list of practicing archaeologists in New Zealand: nzarchaeology.org
A database listing all currently known archaeological sites in New Zealand: archsite.org.nz
For information about practicing conservators of cultural material in New Zealand, including archaeological artefacts see: nzccm.org.nz
An historic and archaeological resource to search for information about a New Zealand property, place or person, and also ships and historic events 1839-1945: paperspast.natlib.govt.nz
10:19 Musical Dynasties – Cornerstone Roots
This Musical Dynasty consists of four members of Raglan reggae band Cornerstone Roots. Dad Brian Ruawai is a vocalist and guitarist, mum Naomi Tuao is the bassist, teenager Kaea is on keyboards, samples, and vocals, and her brother Reiki joins in on vocals.
10:36 On-demand comedy
The online world has changed how many performers distribute material. Comedians are just as likely to make their start through videos, blogging, or podcasts as they are through traditional channels. And even the more traditional formats like comedy albums are being distributed online. But in the onslaught that is the internet it can be difficult to find legitimate distributors if you don't know where to look. Shaun D Wilson shares some on-demand comedy options.
Distributors: Comedy Central Direct, Spotify (Comedify), Bandcamp, iTunes
Comedians: John Mulaney, Maria Bamford, Paula Poundstone, Aziz Ansari, Fanfiction Comedy, Daniel Kitson, The Lonely Island
11:06 Animal Behaviour – Fostering animals for the SPCA
Lynn Freeman learns first hand what's involved  with fostering kittens for the SPCAand manages to break several of the cardinal rules within the first week. She's joined by her foster buddy Lisa Boudinet. Wellington SPCA's Kirsty Grant is in the studio to take your questions about fostering – the do's and don'ts and the many rewards that come with it. You can also meet the foster kitten Lynn just couldn't let go.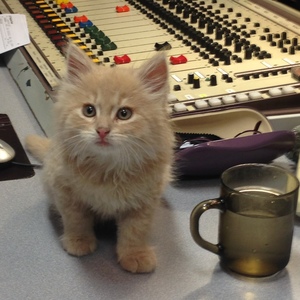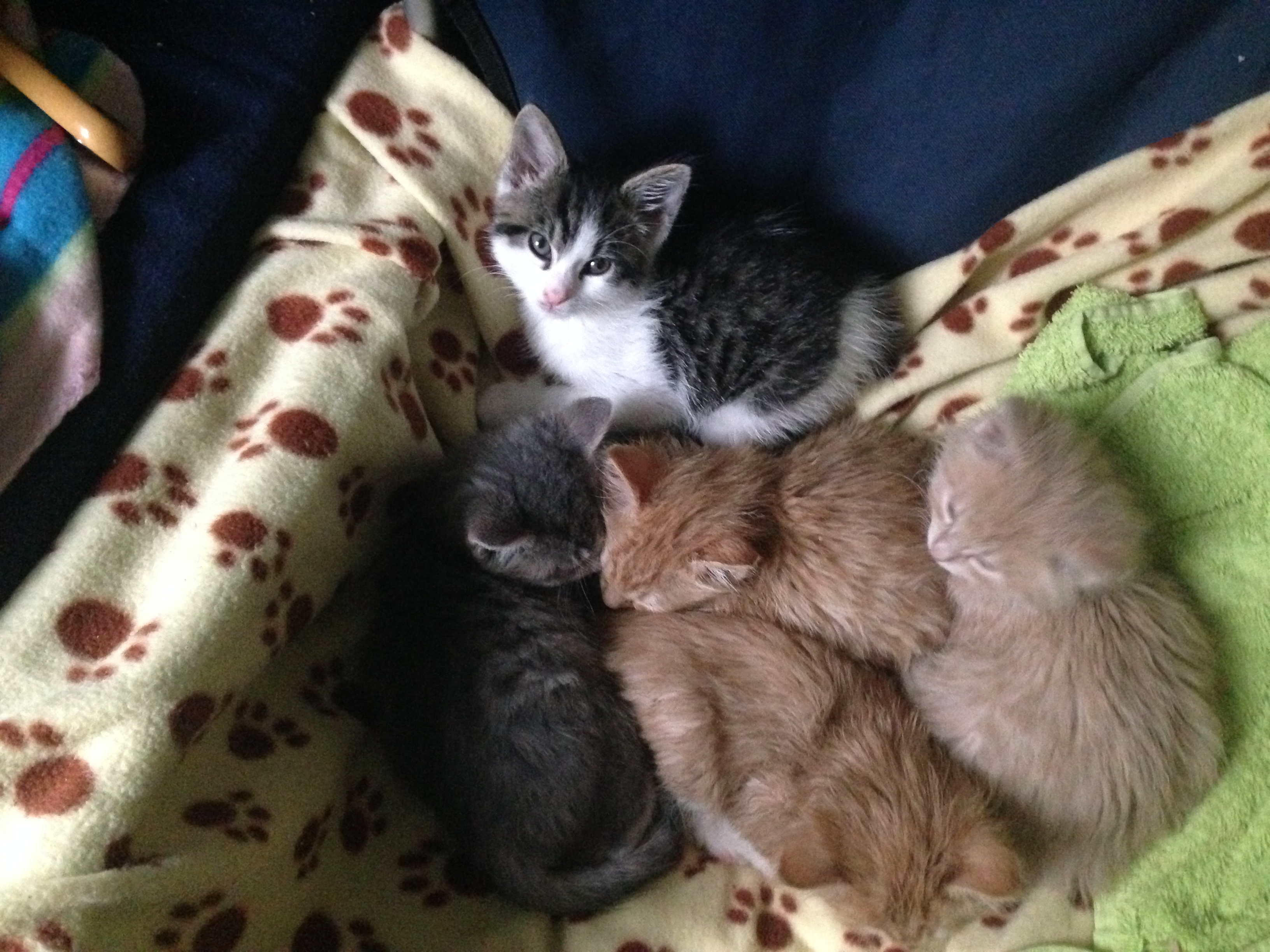 Lynn Freeman's foster kittens: the nameless boy, and the entire litter.
11:35 Ecuador: Merazonia monkeys and volunteers
Unlike many other sanctuaries in Ecuador, fee paying tourists aren't invited to the remote Merazonia Animal Rescue and Rehabilitation Centre, but volunteers who cover food costs for themselves and the animals (including monkeys) they get to work with are welcome. Lynn Freeman meets with some of the volunteers as well as vet Louisa Baillie.
Music Details
ARTIST: Summer Camp
TITLE: Montgomery Avenue 1984
ALBUM: Ghost Train
LABEL: Moshi Moshi Records PLAYED AT: 08:57
ARTIST: Cornerstone Roots
TITLE: Lovers
ALBUM:  Soul Revolution
LABEL: Motherland
ARTIST: Cornerstone Roots
TITLE: Journey
ALBUM: Journey
LABEL: Motherland
ARTIST: Cornerstone Roots
TITLE: Take Me
ALBUM: Free Man EP
LABEL: Motherland
ARTIST: Cornerstone Roots
TITLE: Culture
ALBUM: Free Man EP
LABEL: Motherland
ARTIST: Cornerstone Roots
TITLE: Man Killer (Live)
ALBUM: Free Man EP
LABEL: Motherland
ARTIST: Cornerstone Roots
TITLE: Free Man
ALBUM: Free Man EP
LABEL: Motherland
ARTIST: Paul Young
TITLE: Come Back and Stay COMPOSER: Lee
ALBUM:  From Time to Time, The Singles Collection
LABEL: Columbia PLAYED AT: 11:30