Sunday, 8 June 2014

'Whiria te tangata'
'Weave the people together'
This week's whakatāuki is explained by Ashley Day.
Ashley Day is the Tautiaki (warden) at Te Rangi Hiroa College at Otago University. The former hotel building was acquired by the University and transformed into a residential site. It accommodates up to 127 students. The faculty worked closely with Ngāti Mutunga, the iwi of Hiroa (also known as Sir Peter Buck) to dedicate the building in his honour. Ashley talks about the opening of the residence and how it's solidified the relationship between the University and Ngāti Mutunga.
In an archival recording from 1949, Te Rangi Hiroa (c.1877 – 1951) is at a civic reception in Dunedin and talks about his time at Otago and his 'accidental' foray into politics.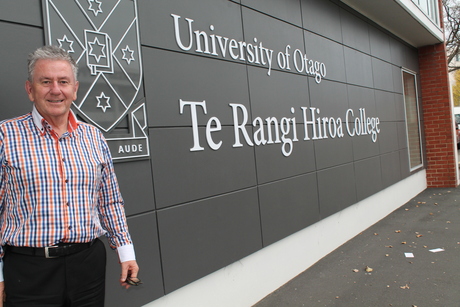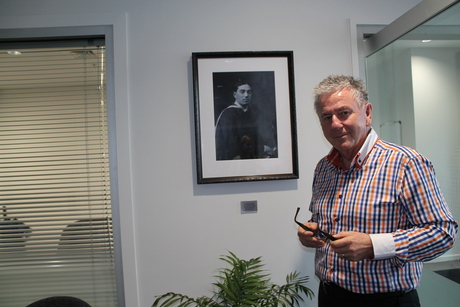 Ashley Day at Te Rangi Hiroa College, Dunedin.
When he's not behind the microphone at iwi radio station Te Upoko o te Ika, another one of Adrian Wagner's hobbies is music. This week he launched his first EP Wagner Brothers, co-produced with his brother Marc.  He explains a few of his influences growing up in Aotearoa and England that shows up in his songs.
Justine catches up with student, music tutor and talented pianist Shaqaila Uelese after a YouTube video of her playing a popular queen song, went viral online.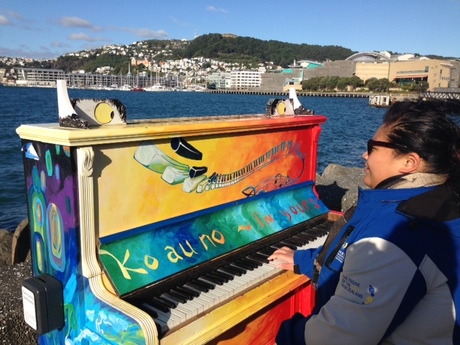 Shaqaila's video of Bohemian Rhapsody went viral after she played a piano like this, in Napier.
Waiata featured:      'Wahine Toa', 'My Sweet Baby', 'Kohanga Reo' and 'Kaari' performed by Adrian and Marc Wagner from the EP Wagner Brothers (2014). 'Misty' and 'Bohemian Rhapsody' performed by Shaqaila Uelese. 'Te Tini o Toi' performed by Whirimako Black from the album Shrouded in the Mist/Hinepūkohurangi (2001). 'Sunshine in the water' performed by Tama Waipara from the album Fill up the Silence (2013).