Sunday, 25 May 2014

'Tau ārai i te po titoko o te ao mārama. Ko te wehe a Ihoa te timatanga i te whakaroha nui'
'To overcome darkness and despair, seek new learning and understanding'.
This weeks whakatāuki is explained by Takurua Tawera nō Ngāi Tuhoe.
Justine Murray visits Ōtakou Marae situated along the Otago Peninsula. The Whare Tipuna (meeting house) has a few unique points including a fully functional stage, the inside carvings are made of plaster of paris, and the maihi is made from concrete moulds. Rachel Wesley nō Kai Tahu explains the history of the marae.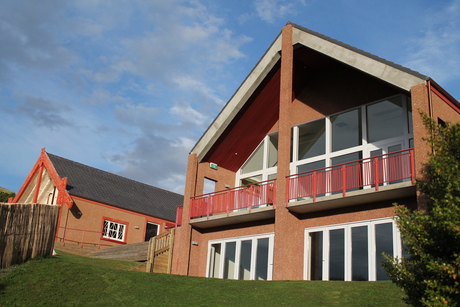 Hakuiao Wharekai (dining hall) at Ōtakou Marae, Otago Peninsula.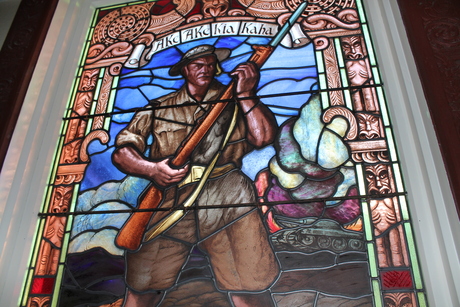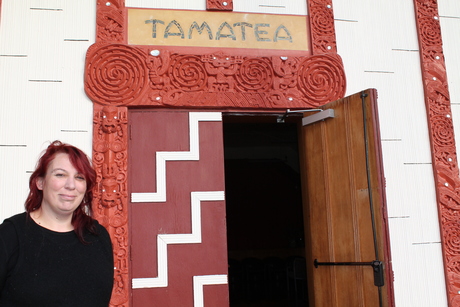 A stained glass window inside Tamatea Wharetipuna dedicated to the men from Ōtakou that fought in World War 1 and World War 2. Pictured right, Rachel Wesley nō Kai Tahu is the manager of Te Runanga o Ōtakou.
On any given day Wainuiomata community centre is a busy focus of activity. At the helm of the organisation are Lizzie Raukawa and Tupou Kuma. Lizzie juggles a number of roles that include Vice Chair of the Wainuiomata Māori Wardens and President of the Wainuiomata Māori Womens Welfare League. Tupou who is the manager of the centre is on dialysis treatment and awaiting a kidney transplant but this hasn't stopped her from overseeing operations which include legal aid services and running Nui FM radio station. Justine Murray spends an afternoon with Lizzie, Tupou and the team at Wainuiomata Community Centre.
In an archival recording from 1988, Haare Williams provides an insight into the history and purpose of Poukai, the annual gatherings at different marae connected to the Kingitanga.
 
Waiata featured:  'My Sweet Baby' performed by Adrian and Marc Wagner from the EP The Wagner Brothers (2014).