Sunday, 20 April 2014

6:30 PM.Te Taiwhenua Trust in Ruatāhuna is determined to build the capacity of its community and its seems harvesting honey through Manawa Honey just maybe one of the ways to do it. Maraea Rakuraku visits… Read more Audio

6:08 PM.Assumptions can no longer be made that everyone understands tikanga Māori when it comes to Tangihanga, let alone the physical expectations when it comes to digging graves for whānau members. Chas Paki… Read more Audio

6:06 PM.Hokia ki o maunga kia purea e koe i nga hau o Tawhirimatea Return to your ancestral mountains to be cleansed by the winds of Tawhirimatea Audio
Hokia ki o maunga kia purea e koe i nga hau o Tawhirimatea
Return to your ancestral mountains to be cleansed by the winds of Tawhirimatea.
Belief in community and wishing to contribute to its peoples future is what drives Te Tuawhenua Trust in Ruatāhuna and the honey business they operate, Manawa Honey. Maraea Rakuraku spends time with its Chief Executive Officer Brenda Tahi
Gone are the days where you could rely on knowledge being picked up through osmosis at the Pā. If wananga can be held teaching karanga, raranga (weaving) and te reo Māori.  Why not then, gravedigging for the tupāpaku making their final journey home to their whānau urupa? Chas Paki is helping facilitate such a wananga for the Taupiri Maunga Committee.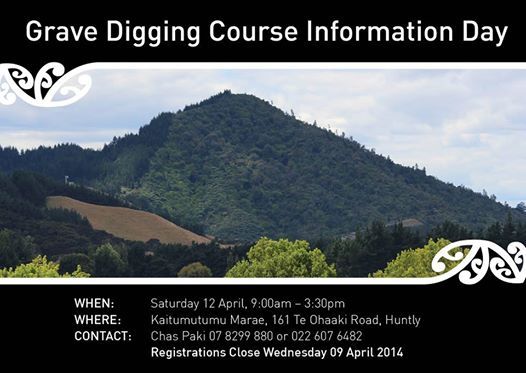 Waiata featured: What a wonderful world, Hoki mai Medley performed by Tui Teka from In Concert Live (1988), An artistic response to Teina Pora performed by Anonymouz