Sunday, 6 October 2013

Tama tu Tama Ora, Tama noho Tama mate
To stand is to live, to lie down is to die.
Celestial Navigator Jack Thatcher and Master carver Hekenukumai Busby share a special relationship, one that solidified their place and expertise in Waka Carving, navigation and waka voyaging. It's been a busy year for both men who were nominated at this year Te Waka Toi awards. They have a chat with Justine.
Despite growing up with no books in the home, writer Rore Hapipi (Rowley Habib) decided early on that he wanted to be a writer.  In the mid 1970's he wrote for a number of tele-drama series many with hard-hitting themes, he chats with Justine.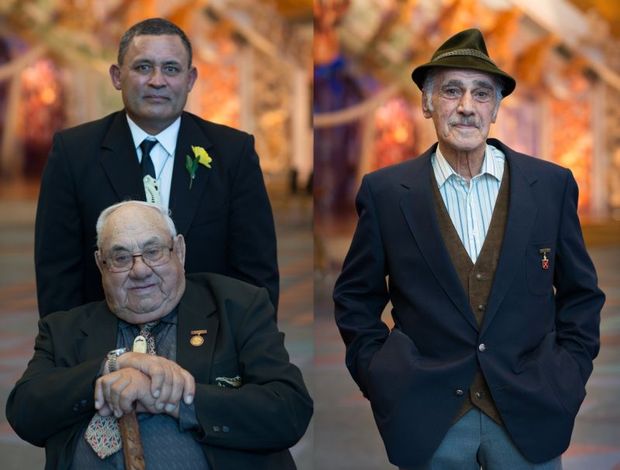 Pictured left Jack Thatcher (Tauranga Moana, Ngati Porou) with Hekenukumai Busby (Te Rarawa, Ngati Kahu)
and pictured right Rore Hapipi (Tuwharetoa, Lebanese). Photos courtesy of Creative New Zealand.
Despite the wind and rain at last weeks IronMāori Duathlon in Upper Hutt, Heather Skipworth encouraged its 400 plus competitors to embrace it, she sees Tāwhirimātea (Māori God of wind) as part of the kaupapa.  IronMāori started in 2009 hosted in Napier, along the way its added Wellington, Taranaki and the Gold Coast to its list of locations. But what training do you need before you compete? Members of endurance sport group Tri-Poneke chat with Justine Murray before heading to the start line.


Coverage from IronMāori Duathlon held in Upper Hutt on September 28th,2013. Top Left members of Tri-Poneke
 Dee Ayers, Aaron Munro and  Mahinaarangi Wehipeihana. Pictured top far left Wayne Skipworth, bottom far right, Heather Skipworth.
Waiata featured: 'Stay slow' performed by Tama Waipara featuring Emily King from the album Fill up the Silence (2013). 'Te Kore' performed by Pacific Curls from the album Te Kore (2010).