Sunday, 3 March 2013

6:06 PM.Te Ahi Kaa mo 03 Poututerangi (March) 2013. Audio
Kia pupuri ai te tāonga tūturu Mātauranga a tunu kai māori kia kore ra e ngaro
To promote, protect and preserve Māori knowledge about food, so that it will not be lost
This week's whakatāuki explained by Joe Mcleod nō Tūhoe
If there is a whakatauki that encapsulates Hone Papita Raukura (Ralph) Hotere (1931 -2013) it's "Kāore te kumara e kōrero mo tōna ake reka" - It is not for the kumara to speak of its own sweetness, as he was notorious for not speaking about himself or explaining his artwork. It was obvious in the 2001 documentary directed by Merata Mita (1942 - 2010), Hotere, and when it came to us sourcing recordings from the Sound Archives. However, we tracked down a recording of Hotere reciting a tauparapara that is attributed to his father, Tangarau Hotere (1898-1982). Typically the single time we hear his voice it is about someone else. However, there are plenty willing to talk about him including Gregory O'Brien, curator of his 1998 exhibition Hotere: Out of the Black Window.  
Jonathan Mane-Wheoki reflects on the legacy Ralph Hotere leaves in the wake of his death on the 24 February, 2013.
On Sunday nights Tūhoe chef Joe Mcleod serves up recipes learned from his food travels on the Māori Television show Joe's World on a Plate. But away from the limelight he's passing on his knowledge of Mātauranga Māori through the practise of Maara Kai (gardening) at a suburban marae in Wellington. He talks kai Māori with Justine Murray.
Below: Tuhoe Chef Joe Mcloed prepares the lunchtime feast with Bill Rawiri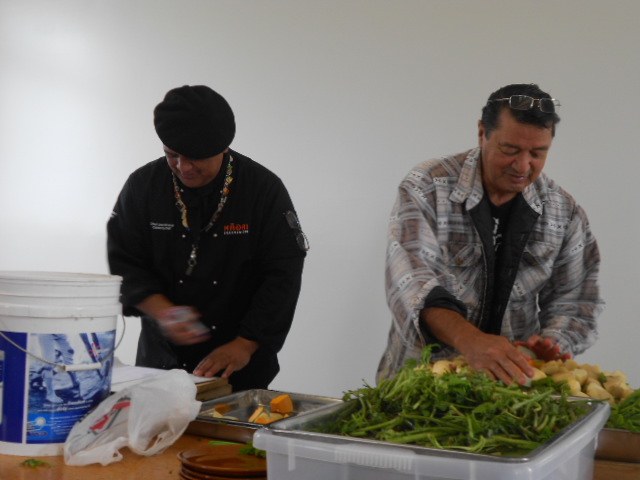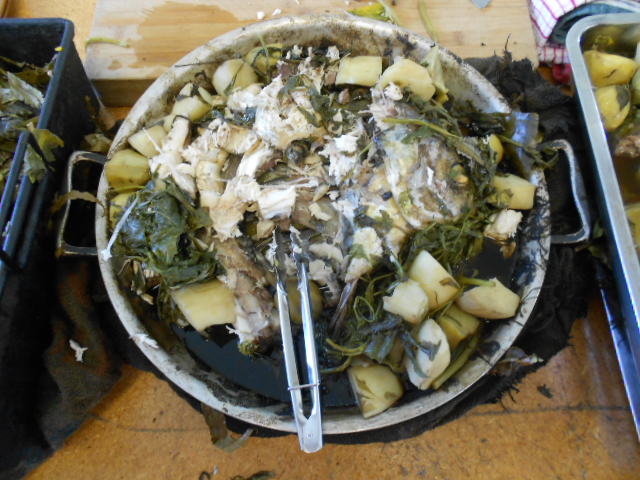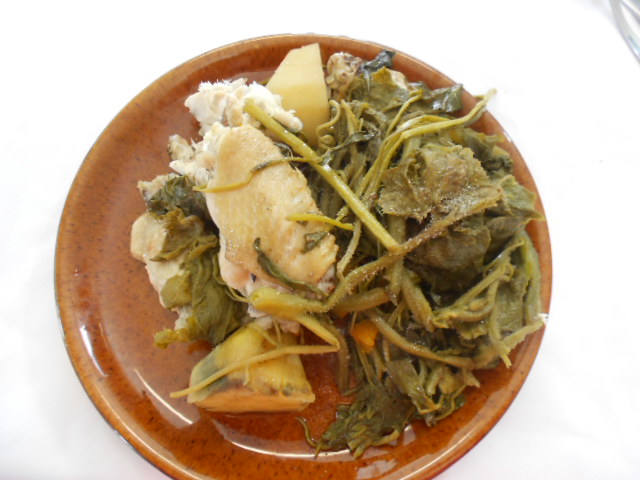 Waiata featured:    He Tāonga and E kui Kumara performed by Whirimako Black from the album Shrouded in the Mist / Hinepukohurangi (1999)