Sunday, 23 December 2012

6:00 PM.In the final Te Ahi Kaa for 2012, Maraea Rakuraku and Justine Murray present a few of their favourite stories that includes a visit to the giant Kauri tree, Tanemahuta at Waipoua Forest with kaumatua… Read more Audio
Meri Kirihimete me nga mihi o te tau hou
Merry Christmas and well wishes for the New Year
Ko tēnei te hotaka whakatumutunga mo tēnei tau 2012, na reira he mihi maioha ki a koutou katoa e tautoko ana ki te kaupapa nei a Te Ahi Kaa. It's our last show for the year, thanks for supporting Te Ahi Kaa.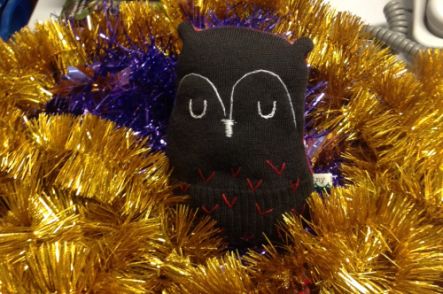 In the final broadcast for 2012, Maraea Rakuraku and Justine Murray present a few of their favourite stories from the past year that includes; a visit with kaumatua, Daniel Ambler to the largest Kauri tree in New Zealand – Tanemahuta, listening to the courting stories of John and Isie Bristowe in Whirinaki, sampling the kai at Te Ra o Kupe Festival the annual fundraiser for Te Kura Kaupapa Māori o Nga Mokopuna, Wellington and attending a mock scenario where a marae is transformed into a welfare centre following a natural disaster. When a reality television programme following the lives of a handful of Māori living on the Gold Coast, Australia debuted to New Zealand audiences the reaction was overwhelmingly negative. Producer Bailey Mackey defends the series.  While outside a hotel in Putaruru Maraea Rakuraku discovers a whakapapa link to Cameron Petley. Kahu Waitoa the mokopuna of composer Henare Waitoa (1910 - 1968) explains why the popularising of the waiata Tomo mai by Sir Howard Morrison (1935 – 2009) to Hoki mai didn't go down well
Maisey Rika and Chris Huriwai of REV Talk give us the low down on what 2012 has meant for them and the role Christmas plays in their lives.
Waiata featured: Tomo Mai performed by Kahu Waitoa from the compilation Nga Waiata a Henare Waitoa (2011); Hoki Mai performed by the Howard Morrison Quartet from the album The Howard Morrison Quartet:  16 Great Hits (1989), New Zealand Christmas tree performed by Daphne Walker and Bill Wolfgramm from the album Pohutukawas and Pavlova: 60 years of Kiwi Christmas songs (2012)