Sunday, 16 December 2012

4:08 PM.Implementing practical lessons while educating kids is what Oturu School, Kaitaia is all about as experienced by Maraea Rakuraku when she visited earlier this year. Peggy Luke Ngaheke has a long… Read more Audio
Pono ki te kaupapa, Puna ko te reo
Stay staunch to the kaupapa while progressing the Māori language
This week's whakatāuki is explained by Peggy Luke Ngaheke nō Nga Ruahine, Te Ati Awa
Oturu School uses their specially planted vege garden, bee hives and fruit orchard to educate their students and they've even taken to using the produce to make their own medicinal remedies that includes the aptly titled lice cream – kutu ka kite. Maraea Rakuraku spends time at the Kaitaia School with Ngāti wai, Ngāpuhi principal Fraser Smith.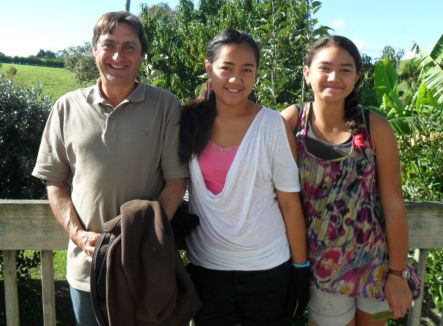 Principal Fraser Smith and Oturu School students.
On October 18 2012, the Waitangi Tribunal launched its report Matua Rautia following the urgent claim lodged by the National Kohanga Reo Trust (WAI 2336) in 2011, challenging the imposition of childhood education (ECE) policies upon its methodology and practice.  Justine Murray visits Te Kohanga reo o Waiwhetu, Lower Hutt to gauge their reaction to the report.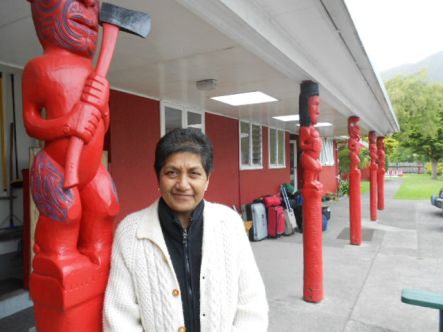 Peggy Luke Ngaheke at Te Kohanga reo o Waiwhetu, Lower Hut
Dr Huirangi Waikerepuru is a guest speaker at a Canterbury University Lecture Series (1994) where he presents an insight into Mātauranga Maori.
Waiata featured:   Tihore mai te rangi performed by Ria Hall from the album He Rangi Paihuarere (2012), Foresight performed by Fly My Pretties from the album The Return of Fly My Pretties (2005)