Sunday, 9 October 2011

6:00 PM.How important is the health of your feet? For a small group of Maori in Pakipaki their six weekly visits to Taraia Marae to see the podiatrist, its very important. Maraea talks to the whanau there and… Read more Audio
Tāmaki makau rau
Tāmaki of many lovers
Whakatauki explained by Tyna Keelan nō Ngāti Pōrou, Te Aupouri, Rongowhakaata
Every six weeks a podiatrist makes his way from Hastings to Taraia marae, Pakipaki where he services whānau feet and Maraea Rakuraku joins the action. Jan Mangere, Lily Stone, Mei Kenrick and nurse Makareta Epplett talk about how the regular visits are resulting in positive health outcomes.   

Podiatrist Neville Crockett with Jan Mangere and Mei Kenrick at Taraia Marae Pakipaki.
Museum photographer, Norm Heke is moving into digital art in a big way with an exhibition re-imagining Atua Māori in contemporary contexts.  Justine Murray meets with the artist on the floor of OMGs: Māori Gods in the 21st Century where the images are more than they appear to be.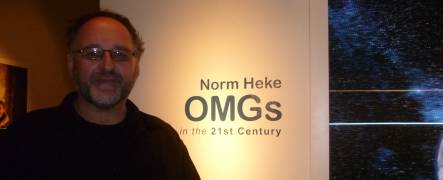 Artist Norm Heke.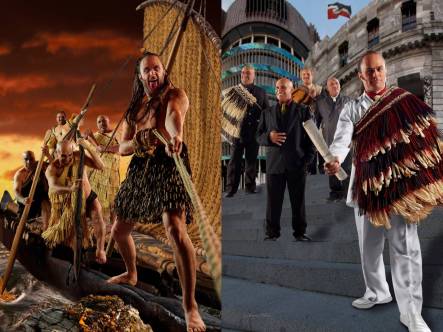 Left: Maui - Past. Right: Maui - Future.
In a lead-up to an interview with Tyna Keelan next week, music from The Nok, winners of Best Pop Album at the 2011 Waiata Māori music awards features.
Waiata featured: The Truth and Rejoicing performed by The Nok from the album The Nok (2011