Sunday, 1 May 2011

6:05 PM.Aunty's Garden in Waipatu is all about growing mara kai. Audio
01 Haratua 2011
"He Kai Kei aku ringa."
There is food at the end of my hands.
This week's whakatāuki is explained by Regan Murray nō Ngai te Rangi, Nga Puhi.

Maraea Rakuraku is at Waipatu in Hastings walking and talking community gardens with Hanui Lawrence. Aunty's Garden is an initiative to encourage Māori to create food gardens within their own communities. Situated at Waipatu Marae the garden grows organic vegetables and has plans to add fruit trees. Maraea tours the garden, samples the produce and meets some of the locals who call in and pick up fresh, affordable vegetables.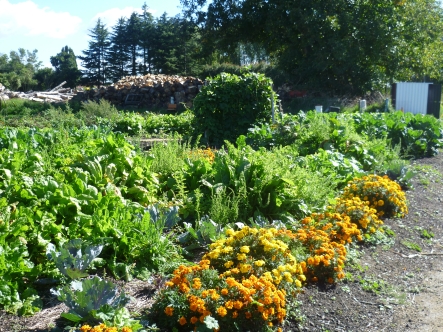 Aunty's Garden at Waipatu.
After a serious illness last year Eru Rerekura decided to get serious about losing weight. His weight gain as a young student eventually led to type diabetes at just 25. Ten years later on his 35th birthday Eru joined a weight loss programme. To date he has shed fifty kilos and tells Justine Murray about overhauling his diet and his exercise habits to lead a better life.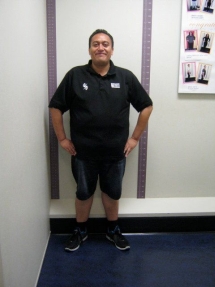 Left: Eru at 157.1 kilos, and right: after ten months, 50 kilos lighter.
Last year Karoline Tamati aka. Ladi 6 released her second album, The Liberation Of... It recently won the Taite Music Award, set up by the family of deceased New Zealand music mogul Dylan Taite. Janice Ikiua discusses the album.
Waiata featured
Kai Kei Taku Kete performed by Nga Pihi from the album Nga Pihi 3 (2003); Bang Bang; 98 til now; Jasmine DI; Like Water; performed by Ladi 6 from the album The Liberation Of... (2010).