Sunday, 22 November 2009

7:00 AM.Justine Murray gets an education on the viticulture industry when she tours a Maori business, Tohu Wines in Blenheim. Audio
22 Whiringa ā Rangi (November) 2009
"He aha te tāonga o tātou - he tamariki"
What is our treasure - it's our kids
This week's whakatauki was explained by Rangi Ahipene (Ngāti Raukawa)
According to Māori, Ngatoroirangi is responsible for bringing geothermal power to the Central North Island Taupo region. For the past 50 years, Contact Energy has harvested the power through the Wairakei power station. So when Delanie Brown was asked to carve a Waharoa by the power company, to be presented as a gift to the people of Taupo in recognition of that relationship, he jumped at the chance. Brown called on all his skill as a carver and knowledge of tikanga Māori and the final product that was unveiled last week is a reflection of those relationships.
Waharoa - Taupo
Any decisions made by Wakatu Incorporation not only have to weigh up the needs of their iwi shareholder base but the core values of their tikanga Māori-driven business. General manager Ropata Taylor explains the branding of Tohu Wines, one of their businesses with Māori names.
Mondo Kopua vineyard manager
Overseeing the day to day operations of a vineyard is labour intensive and can include anything from bird patrol and frost monitoring to vine and fence repairs. Yet for the vineyard manager of Tohu Wines in Blenheim, Mondo Kopua that is all outweighed by the desk view he has of Awatere valley which all seems to have come full-circle for the Ngāti Pōrou who started off in horticulture and landscape design. Kopua takes Justine Murray on a tour of the Tohu Wines Vineyard before introducing her naïve palette to wine tasting.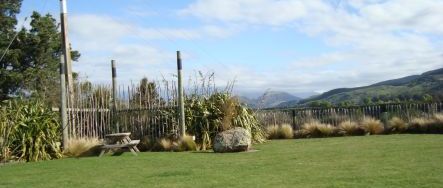 Tohu Wines vineyards, Awatere Valley in the Marlborough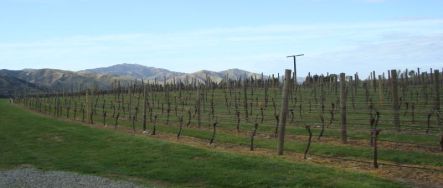 Tohu Vineyard
Awatere River
Waiata featured:
Pa Kuha E as performed by Fly My Pretties from the album A Story (2009)
Children a Delight performed by Hikoikoi from the Album Hikoikoi (2009)