Sunday, 28 September 2008

6:06 PM.According to Kero Opai transliterations the sexist nature of the english language is damaging the integrity of Te Reo Maori. Audio
28 Mahuru (September) 2008
"Ahakoa te aha, ahakoa nga piki me nga heke, me uu tonu koe ki ou moemoea a tona waa ka ea."
Although you have ups and downs in wanting to do things, if you want to strive to get to where you are going, even though you hit some bricks walls, keep going because eventually it will happen.
Voiced and explanation by Sheree Waitoa, (Ngāti Pōrou, Rongowhakaata, Ngati Raukawa)
If you're after a cheap bargain, a cure for that morning hangover or a knock off designer wallet, then chances are you'll find what you are looking for at one of the many markets held every Saturday morning, throughout the country. Chris Perenara has spent the past 12 years as a stall holder at Frankton Market in Hamilton, writing messages onto rocks like, 'I love my Mokopuna', 'Kia Kaha' and 'I love my Dad'.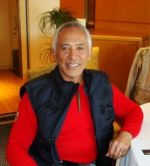 George Henare (Ngati Porou, Nga Puhi) had a choice to make when he was 19; either return to Teachers College or pursue acting. Luckily he chose the later and has gone on to become the 'Sidney Poitier' of Aotearoa appearing in theatre, television and film ever since. Henare is the latest recipient of Te Tohu Toi-Ke, an award recognising the outstanding contribution of an individual in their artistic field as presented by Te Waka Toi, the Maori Board of Creative New Zealand. Henare relays to Justine Murray his father's initial disappointment when he realised his son would not be following him into sheep farming and reflects on the decision that saw him create a longstanding and solid career in acting.
Know what famere means? Why, it's the transliteration for family. So, what ever happened to whānau? Seems transliterations are appearing at such a startling rate they are replacing kupu Māori and legitimate Māori concepts and this worries Te Reo Māori lecturer Keri Opai. Opai also believes the gender bias that exists in latin based languages, has edged its way into Te Reo Māori thus diminishing the integrity of a language upon which Māori identity is based. Opai presents his theories as part of a paper he will be delivering at the World Indigenous Peoples Conference in Education to Maraea Rakuraku. (A significantly longer version of the korero is available on-line for podcasting.)
Sheree Waitoa struggles a bit with the Kai Tahu dialect that substitutes 'ng' for 'k' yet that doesn't stop her from being one of the most popular hosts at the Iwi station in Christchurch, Tahu FM. She's also a musician and tracks from her album, Waha Ngā Wawata features. Justine Murray ask her about her work at the radio station and role as the host of a television programme, pitting learners of Te Reo Māori against each other.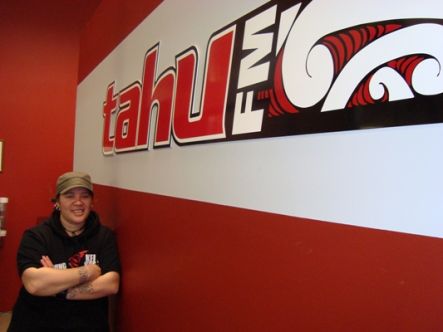 A year before the 150th commemoration of the signing of Te Tiriti o Waitangi in 1990, Judge Taihakurei Eddie Durie, the then Chairperson of the Waitangi Tribunal, attended Waitangi celebrations. He reflects on his personal position about Te Tiriti.
Waiata featured include:
Summertime from Porgy and Bess with Ella Fitzgerald and Louis Armstrong
Putaanga ki Waitaha
Taku Whitika raa
Runga Rawa from Waha Nga Wawata Sheree Waitoa