Sunday Morning for Sunday 2 August 2015
7:08 Current affairs
Focus on the Trans Pacific Partnership, or TPP, plus the New Zealand First annual conference in Rotorua and The Week in Parliament.
8:12 Insight Mediterranean Rescue
Hundreds of migrants have drowned in the Mediterranean this year, from overcrowded boats heading for Europe from Libya. The BBC's Gabriel Gatehouse reports on the dramatic rescue of 500 African migrants trying to cross the sea and then follows two of them as they make their way to Europe.
8:40 TPP
We continue our coverage of the latest on the Trans Pacific Partnership.
9:06 Mediawatch
How the media coped with the veil of secrecy over the TPP, and a local TV channel coming out from under the radar. Also: Some new TV shows backed by New Zealand on Air – and some that aren't; and how foreign TV quiz shows don't give local viewers a fair go.
Produced and presented by Colin Peacock and Jeremy Rose.
9:35 Ezekiel Raui - From the Wharekura to the White House
Ezekiel Raui – the head boy at Taipa Area School in Northland – attended the first ever Tribal Youth Gathering at the White House in Washington DC last month. He was one of four young Maori to attend the event and was surprised to discover that Native American tribes have more than 1,000 separate treaties with the US government.
9:45 Te Haumihiata Mason – New Words in Te Reo
Language is an ever evolving thing – and none more so than the Maori language which is continually updating and adding new words to its lexicon. Te Haumihiata Mason joins us to talk about how the Maori Language Commission comes up with the multitudes of new words in reo every year.
10:06 Paul Moon – Remarkable New Zealanders
Dr Paul Moon discusses his new book Face to Face – featuring conversations with 12 remarkable New Zealanders including Sir Bob Jones, Sir Richard Hadlee, Patricia Grace and Michael Houston.
10:30 David Slack – Bullrush
You don't need a referee, you don't need a whistle, and you don't need a ball. It's dangerous, it's exciting, and often it's been banned – it's Bullrush. David Slack has written a book about this great New Zealand game.
10:50 Deon Swiggs – Locally-led Recovery
Rebuild Christchurch founder, Deon Swiggs joins Wallace to talk about why many Christchurch residents want a locally-led recovery.
11:05 Rebecca Rasool – Intimates Interview
Rebecca Rasool, 24, is the co-owner and designer of a fledgling lingerie label called Her Apparel Intimates. She's busy designing and sewing a collection in her flat in Brooklyn, Wellington, after a surprise invitation to show at NZ Fashion Week. She explains to Wallace the intricacies of lingerie – and why underwear is more important to women than it is to men.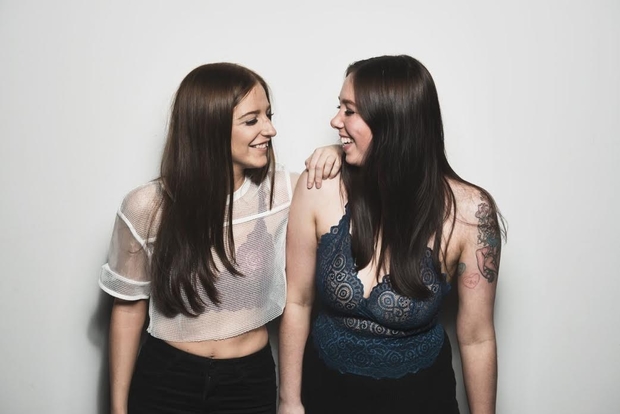 Rebecca Rasool (right) wearing some of her designer underwear.
11:20 Sarah Pressman – :)
Researchers are finding that wearing a smile can slow down the heart and reduce stress. The work follows research that established that the act of smiling can make you feel happier. Sarah Pressman is an Assistant Professor of Psychology & Social Behavior at the University of California, Irvine.  Her research focuses on the interplay between positive emotions, social relationships, stress, and health.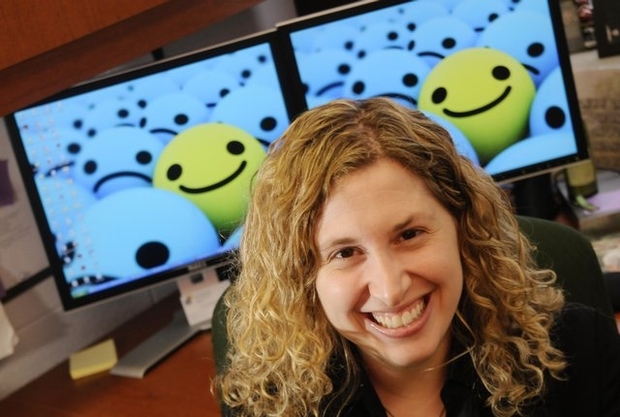 11:45 Children's Music Awards 2015
The awards are announced on Sunday morning and Wallace talks to the winner of this year's best album.