Sunday Morning for Sunday 17 May 2015
7:08 Current affairs
The Department of Conservation is warning pet owners to keep their furry friends well away from predator-free islands; Representatives from Pacific Island nations are meeting in Fiji next week to tackle family violence; US lawyer and academic Gary Born and University of Auckland Law professor Jane Kelsey reflect on the controversial Investor State Settlement in trade agreements like the TPP; and The Week in Parliament.
8:12 Insight The Promises of the Northland By-Election
Lois Williams looks at the expectations following the by-election in Northland and whether the change in representation will make a difference to the region.
Produced by Philippa Tolley.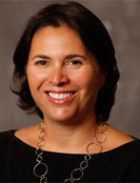 8:40 Leigh Goodmark – Domestic Violence and Restorative Justice
When a court decides the future of a man found guilty of violence against his partner – does that even further disempower the woman he has abused? Professor Leigh Goodmark is Professor of Law at the University of Maryland. She says that while prosecuting offenders serves some women well, what's also needed is a system that better responds to the wishes and needs of those that are enmeshed in violent relationships. After more than two decades working in the field, she says restorative justice works well in domestic violence cases.
9:06 Mediawatch
On Mediawatch: The sudden surge of services offering movies and TV shows online; local radio steps up to report extreme weather; researchers slapped down for suggesting we cut down on salt; TVNZ's bid to dump a longstanding election obligation; reality shows accused of faked flatulence.  
Produced and presented by Colin Peacock and Jeremy Rose
9:40 David Kilgour – Forced Organ Harvesting
Claims of a gruesome and shocking practice in China is the subject of a recent documentary called Human Harvest, which features Canadian Nobel Peace Prize nominees David Kilgour and David Matas. They say hospitals in China have killed tens of thousands of prisoners of conscience, mainly Falun Gong practitioners, to harvest and sell their organs. The film has won a prestigious Peabody Award.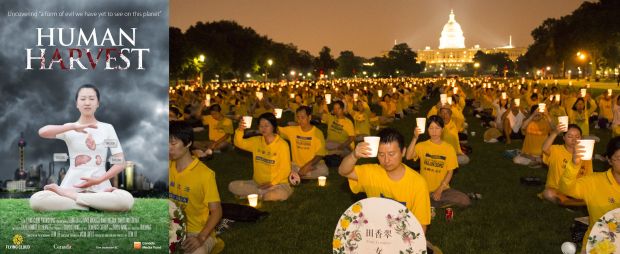 10:06 Mary Jordan and Kevin Sullivan – Cleveland Kidnappings
On May 6, 2013, Amanda Berry made headlines around the world when she escaped from a house in Cleveland, US, and called emergency services, saying: "Help me, I'm Amanda Berry. I've been kidnapped, and I've been missing for ten years."  Ariel Castro, a local school bus driver, had lured Amanda, Gina DeJesus, and Michelle Knight to his home, where he kept them chained. In the decade that followed, the three were raped, and threatened with death. Berry had a daughter—Jocelyn—by their captor. A new book: Hope: A Memoir of Survival in Cleveland draws on a diary kept by Amanda, and Pulitzer Prize–winning Washington Post reporters Mary Jordan and Kevin Sullivan interweave the events within Castro's house with original reporting on efforts to find the missing girls.
10:25 Pre-Budget Panel
On Thursday Finance Minister Bill English will deliver his seventh budget. Few people will be expecting any real surprises. Budgets these days tend to be steady-as-you-go affairs with little in the way of major announcements or wallet altering policies. But if the Government were of a mind to introduce some radical economic reforms what should they be? Former leader of the National and ACT parties Don Brash; former co-leader of the Greens Jeanette Fitzsimons, and former Maori Party co-leader and cabinet minister Tariana Turia discuss the economic reforms they believe would most benefit Aotearoa/New Zealand.
11:05 Geoff Dyer – All At Sea
British essayist Geoff Dyer had an opportunity to climb aboard a giant aircraft carrier, the USS George HW Bush, to experience life in the US Navy. Geoff spent two weeks in October 2011 as a writer in residence as the vessel cruised the Persian Gulf – the result is his latest book Another Great Day at Sea – a humorous story written at the sharp end of American triumphalism.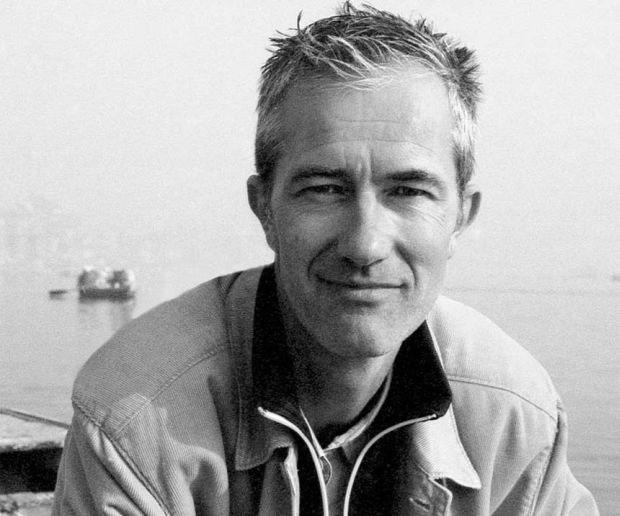 11:25 David Walliams – Awful Adults
David Walliams was the number one bestselling children's author in Britain last year. He has published seven books, including The Boy in the Dress, Mr Stink, Gangsta Granny and Awful Auntie. His stories often feature mean, stupid – and sometimes homicidal – adults and kids who find it hard to fit in. He is also about busting stereotypes and exploring themes of acceptance and redemption.
David Walliams is in New Zealand for the Auckland Writers Festival
Music played in this show
Artist: Tommy and Fallen Horses
Song: Houston
Composer: Tommy Benefield
Album: Isolation is the New Party
Label: Rythmethod
Broadcast Time: 8:40am
Artist: Lipps, Inc
Song: Funky Town
Composer: Greenberg
Label: Polygram Records
Broadcast Time: 9:40
Artist: SJD
Song: Southern Lights (Kid Loco's Shadow Catcher Remix)
Composer: S.Donnelly
Album: Electric Wasteland
Label: Round Trip Mars
Broadcast Time: 10:25
Artist: Alison Krauss + Union Station
Song: Crazy Faith
Composer: Mark Simos
Album: New Favourite
Label: Rounder Records Corp
Broadcast Time: 11:25
Artist: Paul Kelly
Song: Thank You
Composer: Paul Kelly
2015 Radio New Zealand Recording
Broadcast Time: 11:55