Sunday Morning for Sunday 8 February 2015
7:08 Current affairs – Call to Keep the Coal in the Hole
Christophe McGlade from University College London talks to Wallace about his study, recently published in the journal Nature, which says much of the world's fossil fuels must be left in the ground in order to keep the global temperature rise under the 2-degree safety limit agreed by the world's nations. Aaron Packard, Oceania region co-ordinator for 350.org will talk about the grassroots global climate movement's Global Divestment Days Feb 13 and 14, encouraging investors to pull out of fossil fuel companies.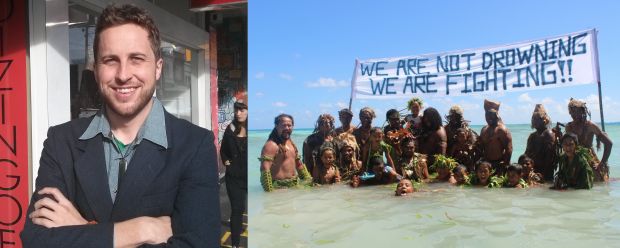 Left: Aaron Packard. Right: 350.org Tokelau team
Then Wallace speaks to Chris Baker, the chief executive of Straterra, an organisation that represents the NZ minerals and mining sector, about how the industry is meeting these challenges. Finally, Simon Bridges, Minister of Energy and Resources and Associate Minister for Climate Change Issues talks about New Zealand's response to the competing demands to both extract fossil fuels – and tackle global warming.
8:12 Insight Japan's Earthquake Recovery
As the fourth anniversary of the earthquake which devastated Christchurch approaches, the slow pace of the rebuild has surprised many. Radio New Zealand reporter, Rachel Graham, has visited Japan to compare how much progress has been made in the Sendai area, almost four years after it was hit by a magnitude 9 earthquake and a mega tsunami. She also visits Kobe to look the impact on that city, and the lessons learnt, in the 20 years since it was hit by a major earthquake. Produced by Philippa Tolley.

Commemorating the 20th anniversary of the devastating Kobe earthquake in Japan. Photo: Rachel Graham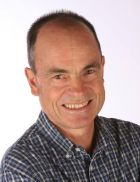 8:40 Trevor Grant – Cricket and Sri Lanka
Sri Lanka plays New Zealand in the opening game of the 2015 Cricket World Cup next Saturday. Trevor Grant fears the Sri Lankan government uses the team to launder its image and he is in New Zealand next week speaking at public meetings in Auckland, Wellington and Lower Hutt. Trevor is a veteran journalist and the former chief cricket writer at The Age in Melbourne. These days he works as a broadcaster, advocate and writer on refugee issues in Australia and as a convenor with the Tamil Refugee Council. He is the author of Sri Lanka's Secrets: How The Rajapaksa Regime Gets Away With Murder, published by Monash University Publishing.
9:06 Mediawatch
Mediawatch looks at how Lydia Ko's rise to number one in golf topped the news bulletins – but you won't see her play golf on TV, and why there seems to be no scrap over screening the Rugby World Cup this year. Also: Danish drama's a hit on TV here, but a former funding chief says our system's not serving us so well.
Produced and presented by Colin Peacock and Jeremy Rose.
9:40 Dame Claudia Orange – The Treaty
28 years since the release of the first comprehensive study of the Treaty in her book The Treaty of Waitangi, historian and Te Papa's Head of Research Dame Claudia Orange speaks to Wallace from Paihia, near the Treaty ground, and reflects on progress made, the crossroads at which the nation has found itself, and prospects for a post-settlement future.
10:06 Judge Carolyn Henwood – Rating the Family Group Conference
A world leading practice, the family group conference puts victims and offenders round the same table. The book, NZ's Gift to the World - the Youth Justice Family Group Conference is co-authored by Judge Carolyn Henwood. She talks to Wallace about the family group conference's success rate – what's working and what's not?
10:40 Sir Harold Marshall – Acoustical Science
Sir Harold Marshall is an award-winning and ground breaking acoustic architect who loves Bach. Knighted for services to acoustical science, the stunning new ultra-modern concert hall the Philharmonie de Paris is the latest in a long line of prestigious projects he's been involved with. Sir Harold explains why it is in fact the "great grandchild" of Christchurch's Town Hall.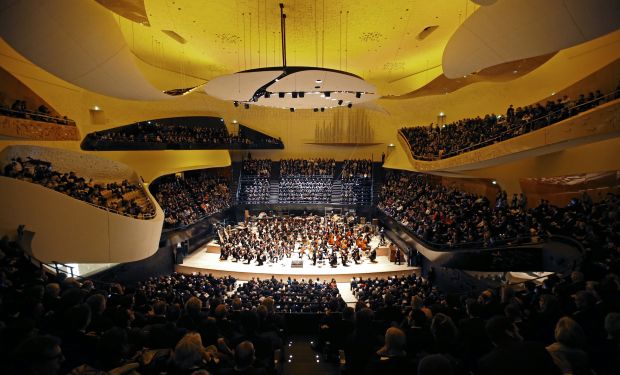 The Grande Salle at the Philharmonie de Paris
11:05 Libby Hakaraia – Maori Film in Berlin
Libby Hakaraia is a journalist, filmmaker and the director of the Maoriland Film Festival. She's currently in Berlin at the European Film Market showcasing a collection of Maori short films.
11:15 Sniping – History, Legality and Entertainment Value
American Sniper is breaking box office records in the United States and around the world. And it has divided the public and critics alike between those who see the bio-pic's central character Chris Kyle – the most lethal sniper in US history – as a hero and those who argue he was a brutal killer. Sunday producer Jeremy Rose speaks to historian, professor Glyn Harper about attitudes to snipers during the First World War; and Wallace Chapman interviews Tim Wood, a former military lawyer with the Royal Air Force and now a senior lecturer at Massey University's Centre for Defence and Security Studies; and former New Zealand soldier and budding filmmaker Jason Cayless – whose first short film was about a sniper fighting terrorists.
Picture: Jason Cayless
---
Sunday Morning is produced by Christine Cessford, Zara Potts and Jeremy Rose
Research: Julie Daly
Wellington operator: Shaun D Wilson
Auckland operator: Andre Upston
---
Music played in this show
Artist: Jonah Tolchin
Song: Low Life
Composer: Tobias the Owl
Album: Clover Lane
Label: Yep Roc
Played At: 08:38
Artist: Lou Rawls
Song: You've Made Me So Very Happy
Composer: Gordy Jr, Holloway, Wilson, Holloway
Album: You're Good For Me
Label: Capitol
Played At: 09:40
Artist: Bach Ensemble & Helmuth Rilling
Song: Singet dem Herrn ein neues Lied
Composer: J.S. Bach
Album: Cantatas BWV 188, 190-192
Label: Hänssler Classic
Played At: 10:39
Artist: Hirini Melbourne
Song: Purerehua
Album: Toiapiapi
Label: Titi Tangiao
Played at: 11:35