Sunday Morning for Sunday 25 January 2015
7:08 Current affairs
Terror and its aftermath in Nigeria, political crisis in New Caledonia, New Zealander Trevor Richards in Paris, protesting against homelessness in the UK, and researcher Elizabeth Prasad says organ donors should be paid.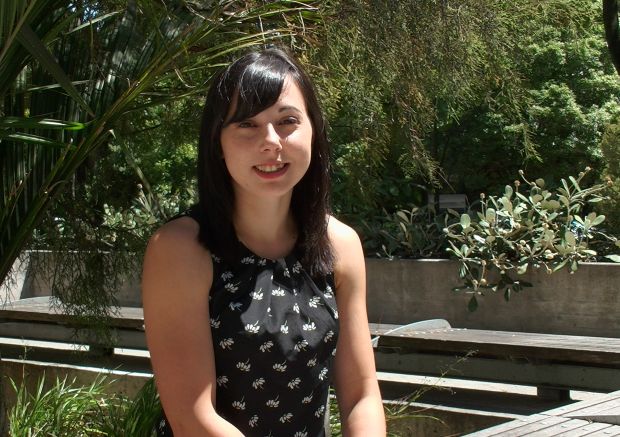 Elizabeth Prasad
8:12 Insight Islamic State – Bureaucracy and Brutality
Former jihadist Aimen Dean gives a unique understanding of the workings of Islamic State in this week's Insight documentary. With the rise of al-Qaeda, he became disillusioned with his comrades' drift towards terrorism. He joined the group – but worked undercover for the British government. Peter Marshall of the BBC's World Service has spoken to Aimen Dean about Islamic State's ideology and the organisational networks behind it.
8:40 New President for Sri Lanka
Samanth Subramanian reports on the surprise results in Sri Lanka's elections, where President Mahinda Rajapaksa was ousted from office after two terms by Maithripala Sirisena. What's next for the country – and the Tamil population? 
Samanth is a New Dehli-based journalist who writes for the Wall Street Journal, The Hindu, Foreign Affairs, and the New York Times.
9:06 Mediawatch
Mediawatch looks at what the Charlie Hebdo attack might mean for media freedom and the reaction in the media here and overseas. Also: Wet pants, abandoned undies and pile cream for your face – silly season stuff that made news when there wasn't much else going on this summer.  
Produced and presented by Colin Peacock and Jeremy Rose.
9:40 Erik Poppe – Battlefield Photography
Reuters war photographer and celebrated Norwegian film director Erik Poppe talks about A Thousand Times Goodnight, winner of the Grand Prix at the 2014 Montreal film festival. Juliette Binoche stars as Rebecca Thomas, a war photographer obsessed with reporting from dangerous war zones who has to choose between her work and her family.  Also starring Nikolaj Coster-Waldau from Game of Thrones and Ridley Scott's Black Hawk Down. 

Left: Erik Poppe, Right: Juliette Binoche and Nikolaj Coster-Waldau. Courtesy Paradox.
10:06 Richard Ford – Frank's Back
Frank Bascombe creator Richard Ford's stories have been praised for turning the ordinary into the extraordinary. Indeed Frank Bascombe is lauded as one of the most anticipated characters in modern American literature, elevating Richard Ford to one of America's top writers.  Richard tells Wallace about his new book Let Me Be Frank With You, heralding the return of Frank Bascombe on the subjects of ageing, loss, faith, marriage and real estate … and about how growing up in 1950s Mississippi shaped him.
10:34 Mark Thomas – Love, Death and Opera
British comedian Mark Thomas was brought up in South London by his larger-than-life builder and opera-loving father, Colin. Master story teller Mark tells Wallace about the operatic show he has created in honour of his dad. Bravo Figaro! is about love, death and opera, and is playing at this year's Auckland Arts Festival.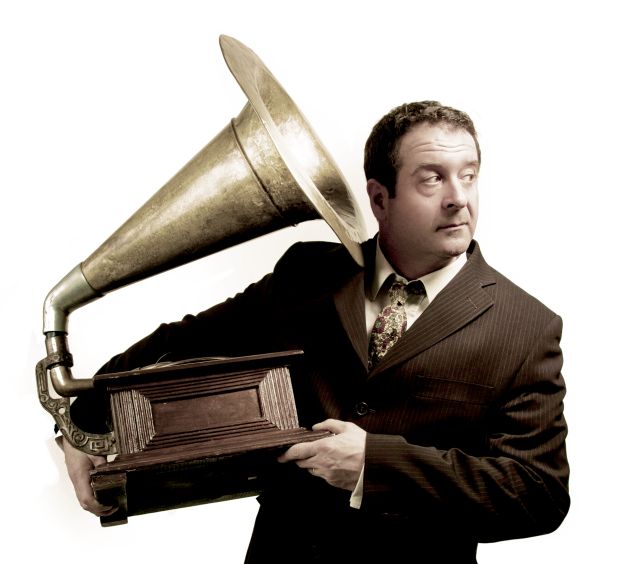 Mark Thomas. Photo by Idil Sukan
11:05 Dave Luddy – Australian Open
Tennis correspondent Dave Luddy is in Melbourne covering the Australian Open.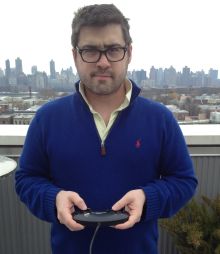 11:15 Blake Harris – Console Wars
Why did a hedgehog have such a huge appeal? Author of Console Wars: Sega, Nintendo and the Battle that Defined a Generation Blake Harris discusses the history and legacy of gaming, behind the scenes corporate rivalry, and how gaming was an integral part of his 80s and 90s social scene. 
Picture: Blake Harris, photo by Katie Wanner
11:40 Helen Razer – The Decline of Reason
Helen Razer and Bernard Keane were going mad over the deteriorating quality of public debate and the dwindling of common sense in media, politics and culture. So they wrote a book about it: A Short History of Stupid – The decline of reason and why public debate makes us want to scream. Helen joins Wallace to talk about why so much has gotten so dumb.
---
Sunday Morning is produced by Christine Cessford, Zara Potts, Jeremy Rose and Melanie Phipps
Wellington operator: Marc Chesterman
Auckland operator: Andre Upston
---
Music played in this show
Artist: Belle and Sebastian
Song: Funny Little Frog
Composer: Belle and Sebastian
Album: The Blues are still Blue
Label: Rough Trade
Broadcast Time: 8:35am
Artist: Iva Lamkum
Song: Blue Moscow
Composer: Iva Lamkum
Album: Black Eagle
Label: Sony Music
Broadcast Time: 8:55am
Artist: Prince
Song: Money Don't Matter 2night
Composer: Prince
Album: Diamonds and Pearls
Label: Warner Brothers
Broadcast Time: 9:40am
Artist: Bruce Springsteen
Song: Atlantic City
Composer: Springsteen
Album: Nebraska
Label: Columbia
Broadcast Time: 10:30
Artist: Tosca
Song: Sala
Composer: Richard Dorfmeister/ Rupert Huber
Album: J.O.C.
Label: G-Stoned
Broadcast Time: 10:55am
Artist: Young Galaxy
Song: New Summer
Album: Ultra Marine
Label: Paper Bag Records
Broadcast Time: 11:20am