Sunday Morning for Sunday 12 October 2014
Broadcasting live from Dunedin.
7:08 Current affairs
This week – Associate Professor David Menkes from the Waikato Medical School, University of Auckland, on why psychiatric drugs should not be directly advertised to consumers; NZ journalist Glen Johnson reports from the Turkish/Syrian border; conflict over mining in Bougainville; and Radio New Zealand's Otago reporter, Ian Telfer, with a roundup of local issues.
8:12 Insight: Is Dairy Milking Migrants?
In the last decade, thousands of foreign workers have been recruited to the dairy industry's hardest and dirtiest jobs. Many South Island farms are now reliant on these migrants for milk production. Unions say worker exploitation is rife, driving down farm wages and keeping Kiwis out of the industry. As falling prices squeeze farmers again, Ian Telfer visits farms to investigate the reality of the new dairy workforce.
Produced by Philippa Tolley.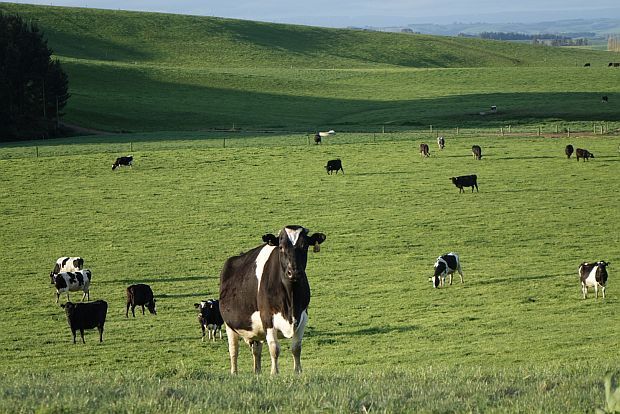 8:40 Kevin Clements – Conscientious Objection
Kevin Clements is the chair of the Archibald Baxter Memorial Trust, launched last month to remember New Zealand's best-known conscientious objector, Archibald Baxter, during the centenary years of the First World War. Kevin Clements discusses how Baxter, the father of poet James K Baxter, was transported to France and exposed to the horrors of frontline warfare, and his legacy of principled resistance.
9:06 Mediawatch
Mediawatch looks at journalists and authors seeking to safeguard their secret sources; and a new anti-terror law in Australia worrying the media over there. Also: How Auckland's power cut earlier this week sparked some strange reactions in the media; and is there really no such thing as a free lunch?
Produced and presented by Colin Peacock and Jeremy Rose.
9:40 Wayne Brittenden's Counterpoint
This week Wayne looks at Dunedin's Calvinist past and the lampooning it received from one of the country's best known poets. Wallace follows up with the decidedly uncalvinistic theologian, Sir Lloyd Geering.
10:06 Jessica Latton and Sanja Krsmanovic - Sisters in Arms
Sisters in Arms tells the stories of Sofija Jovanovic, who posed as a man to join the Serbian army and fight in the First World War, and Dr Jessie Scott, among New Zealand's first women surgeons, who refused to leave wounded men when the Serbian hospital where she worked was taken captive. Wallace talks to Jessica Latton of Dunedin's Ake Ake Theatre and Sanja Krsmanovic from Serbia's Helb Teatar about their collaboration in weaving together the stories of these who heroes of the First World War. Sisters in Arms features live Serbian music and Anastasia Tasic and Jugoslav Hadzic will play a song from the production, live on Sunday Morning.
Sisters in Arms is on at the Arts Festival Dunedin.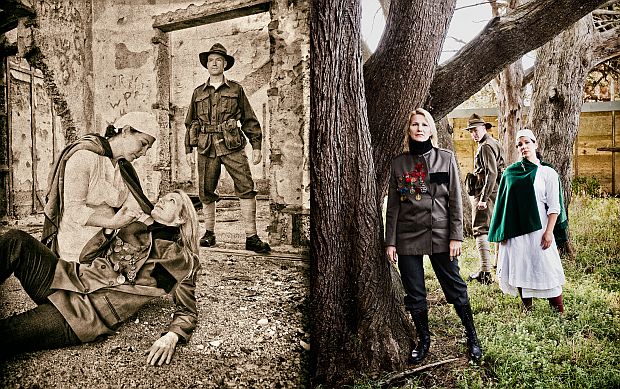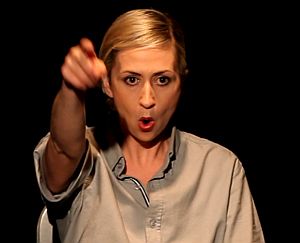 10:25 Renee Lyons – Locked-in Living
Renee Lyons talks to Walllace about her one-woman show based on the story of Dunedin man Nick Chisholm who, at the age of 27, had a rugby accident, suffered a stroke and was left with a medical condition known as 'locked in syndrome'. Renee and Wallace will be joined by Nick's wife, Nicola.
Renee Lyons' show, Nick: An Accidental Hero, is on at the Arts Festival Dunedin.
10:45 Modern Maori Quartet
Maaka Pohatu, Matariki Whatarau, James Tito and Frances Kora make up the Modern Maori Quartet, which has its roots in the popular Maori show bands of the 50s and 60s. They perform modern and classic tunes in te reo Maori and English. The group will chat with Wallace, and sing a song or two. The Modern Maori Quartet performs at the Arts Festival Dunedin.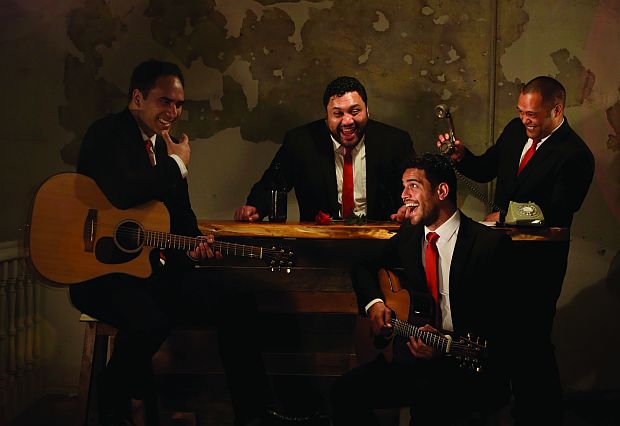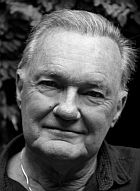 11:05 Michael Browning – AC/DC
In the world of Australian pub rock, Michael Browning is king. He was running Melbourne's Hard Rock Cafe when he first encountered a struggling AC/DC in 1974, and when he and the band parted ways five years later, they were on the brink of global domination. After a stint in the USA in the early 1980s, Michael returned to Australia, where he launched Deluxe Records – in the process discovering and developing INXS. Michael Browning talks with Wallace about his memories of these crazy times and about his new book, Dog Eat Dog.
11:30 Tamsin Cooper – The Art of Accessories
Chances are if you've ever admired a colourful, fabric brooch on someone's blouse – it might just be a Tamsin Cooper creation. Tamsin Cooper celebrates 10 years of design this year, and in that time her business has grown from a small collection to a nationally acclaimed fashion label that now includes not just brooches, but coats, scarves, jewellery and bags. Tamsin joins Wallace to talk about her hometown, Dunedin, and what inspires her about the city.
11:40 Ian Henderson – New Dunedin Sound
Dunedin-based Ian Henderson's record label, Fishrider Records, has recently released a compilation album,  Temporary, featuring - amongst others - Kane Strang. Ian has been making music with his brother George and others for around 30 years in one of New Zealand's longest running cult bands, The Puddle. He talks to Wallace Chapman and jeweler Tamsin Cooper about Temporary - which puts the spotlight on young Dunedin bands, with new songs from Trick Mammoth, Opposite Sex, Males and The Shifting Sands. Wallace also has a chat with Kane, who sings a couple of his songs.
11:50 Kane Strang – 'My Smile is Extinct'
Dunedin singer-songwriter Kane Strang features on Temporary, and performs his song, 'My Smile is Extinct'.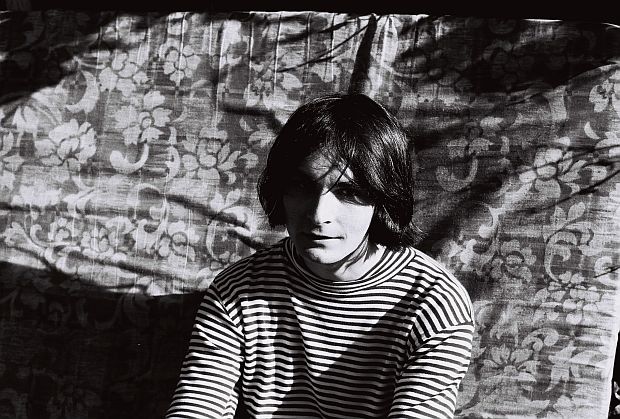 ---
Sunday Morning is produced by Christine Cessford, Zara Potts and Jeremy Rose
Music: Zen Yates-Fill
Research: Anne Buchanan, Julie Daly
Dunedin operator: Chris Keogh
Wellington operator: Shaun D Wilson
---