Sunday Morning for Sunday 5 October 2014
7:08 Current affairs
ACT'S new leader David Seymour and United Future leader Peter Dunne go head to head on the Resource Management Act and charter schools; controversy over a proposal for a huge nickel smelter in Vanuatu; and two left-wing candidates battle for the presidency in Brazil, where socialism is widely interpreted and described as "50 shades of pink".
8:12 Insight: Racing for Survival
The heady days when horse racing was king, are gone. People are discovering new ways to spend their entertainment dollar and the thoroughbred industry has to share the gambling pie with others like Lotto and the casinos. Radio New Zealand's Waikato reporter Andrew McRae talks to all parts of the thoroughbred racing industry from trainers and owners, through to the breeders and jockeys, about how it can try to keep pace with its competitors.
Produced by Philippa Tolley.
8:40 Martin de Jong and Amelia Ma'afu – Adapting to Change in the Pacific
Rising sea levels, drought, floods, loss of crops, pollution and land and homes swept into the sea – life in the Pacific region is tough for many. A new report focusing on how these challenges are met is released this weekend by Caritas Aotearoa New Zealand. The report – Small yet strong: Voices from Oceania on the environment is based on interviews with people across the Pacific, including Australia and New Zealand. Wallace speaks to the report's author, Martin de Jong and Amelia Ma'afu, Programmes Coordinator and Climate Change Officer for Caritas Tonga.
9:06 Mediawatch
Mediawatch looks at another turbulent week of post-election politics in the media, a law change in the UK giving more freedom for satire and whether trust ownership of the media might help preserve journalism here in New Zealand.
Produced and presented by Colin Peacock and Jeremy Rose.
9:40 Wayne Brittenden's Counterpoint
Wayne looks at the Occupy demonstrations in Hong Kong, the West's comparatively tepid response and other little-reported grievances behind the demand for democracy. Wallace follows up with Sophie Richardson of Human Rights Watch and Hong Kong student Ming Chan Tang.
10:06 Maureen Callahan – The Starry '90s
Brooklyn-based Maureen Callahan has worked as a writer for the New York Post as well as being a contributor for Vanity Fair – where she wrote about the extraordinary relationship between the late fashion designer Alexander McQueen and his muse, Isabella Blow.  She speaks to Wallace about her new book, Champagne Supernovas – which takes a look at the decade of the 90's and all its starry cast – including Kate Moss, Marc Jacobs and Alexander McQueen.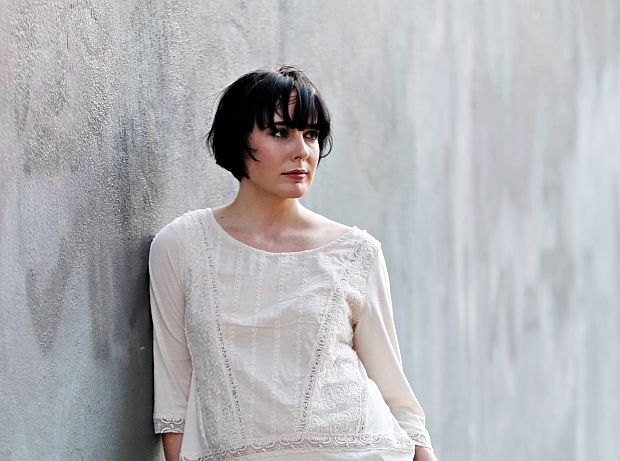 10:20 Sam Harris – Devoted to Reason
One of the world's most well-known atheists, Sam Harris is the author of the bestselling books The End of Faith and The Moral Landscape.  Dr Harris is cofounder and CEO of Project Reason, a nonprofit foundation devoted to spreading scientific knowledge and secular values in society. He received a degree in philosophy from Stanford University and a PhD in neuroscience from UCLA. He joins Wallace to talk about his latest book Waking Up: A Guide to Spirituality Without Religion where they discuss mindfulness, drugs, critics and, of course, religion.
11:05 Michael Katakis – Traveller
Michael Katakis has been photographing and writing about different cultures for the past 35 years. His work has been celebrated by the Royal Geographical Society, The Smithsonian Institute and the National Portrait Gallery in Washington, to name just a few. He is also the literary manager of Ernest Hemingway's intellectual estate. He joins Wallace to talk about his books, A Thousand Shards of Glass – which is a personal farewell to America and his wife; and Traveller, which is a collection of letters and journal entries that reflect on his own past.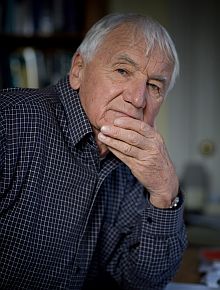 11:30 Peter Williams – Life in the Law
Peter Williams QC is a well-known name and face to New Zealanders. One of our greatest barristers, Peter Williams has defended some of New Zealand's most infamous criminal cases, including: Terry Clark (Mr. Asia) and Arthur Allan Thomas. He has been a constant advocate for change in the penal system and has campaigned to rehabilitate prisoners, rather than imprisoning them. He joins Wallace on Sunday Morning to talk about some of his more notorious cases and his life spent working in the law.
---
Sunday Morning is produced by Christine Cessford, Zara Potts and Jeremy Rose
Music: Zen Yates-Fill
Wellington operator: Brad Warrington
Auckland operator: Andre Upston
---
Music played in this show
Artist: Naomi Shelton & the Gospel Queens
Song: Bound for the Promised Land
Album: Cold World
Label: Daptone Records
Broadcast Time: 8:40am
Artist: Tiny Ruins
Song: Carriages
Composer: Fullbrook
Album: Brightly Painted One
Label: Spunk
Broadcast Time: 9:40
Artist: Prince
Song: Starfish & Coffee
Composer: Prince, Susannah Melvoin
Album: Sign 'O' the Times.
Label: Warner
Broadcast Time: 10:55
Artist: Jonah Tolchim
Song: Low Life
Composer: Jonah Tolchim
Album: Clover Lane
Label: Yep Roc Records
Broadcast Time: 11:30
Artist: Junior Murvin
Song: Police and Thieves
Composer: Junior Murvin, Lee "Scratch" Perry
Album: Police and Thieves
Label: Island
Broadcast Time: 11:55