Sunday Morning for Sunday 27 July 2014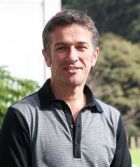 7:08 Current affairs
Colin Craig on the Conservative Party's election campaign, Associate Professor Grant Duncan on political hook-ups, French Polynesia president Gaston Flosse loses his appeal on corruption charges, the crisis of refugee children in the US, and Stephen Hewson with the latest from the Commonwealth Games.
8:12 Insight
Official figures show there are 260-thousand children living in poverty and reducing that number is a key focus for the Government. The Growing Up In New Zealand longitudinal study, which follows the lives of 7000 children and their families, is trying to find out which children are most at risk as early as possible and what can be done to improve their lives. As its researchers reveal their latest findings on child vulnerability, Radio New Zealand reporter, Anusha Bradley revisits six families involved in the study to see how they're getting on.
Produced by Philippa Tolley.
8:40 Susan Bissell – Girl Summit
The Girl Summit 2014, the first global conference dedicated to tackling female genital mutilation and forced marriage, was held in London this week. It was hosted by the UK Government and UNICEF. Susan Bissell, UNICEF's Chief of Child Protection, attended the event and talks to Wallace about work to stop these practices which devastate the lives of millions of women and girls.
9:06 Mediawatch
Mediawatch looks at how the media handled the gruesome and distressing details of the Malaysia Airlines atrocity in Ukraine; and whether journalists need to guard against state-sanctioned snooping. Also – is it okay to walk out on a lady asking tough questions on TV?
Produced and presented by Colin Peacock and Jeremy Rose.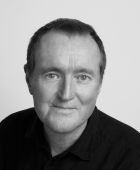 9:40 Wayne Brittenden's Counterpoint
Wayne takes another look at the massive continuing problems at Fukushima, where the stricken nuclear reactors pose a hazard not only to Japan, but to the rest of the world. Wallace follows up with Dr Tilman Ruff, Co-President of International Physicians For the Prevention of Nuclear War. 
10:06 David Armitage – Big History

Professor David Armitage is a self-described analogue historian living in a digital age. He is the Lloyd C. Blankfein Professor of History and Chair of the Department of History at Harvard University, where he teaches intellectual history and international history. David Armitage is the author or editor of 14 books, including The Ideological Origins of the British Empire (2000), which won the Longman/History Today Book of the Year Award. He speaks to Wallace about the dangers of taking a narrow view of history and also about his renewed interest in Pacific history.
10:35 Meg Wolitzer – New Novel

Author Meg Wolitzer joins Wallace to talk about her latest book, The Interestings, ahead of her appearance at the upcoming Christchurch Writers and Readers Festival. The native New Yorker is best known for her books The Wife, The Ten-Year Nap, and The Uncoupling. She has taught creative writing at the University of Iowa's Writers' Workshop, Skidmore College and, most recently, was a guest artist at Princeton University. Two films have been based on her work: This Is My Life, scripted and directed by Nora Ephron, and the 2006 TV movie Surrender, Dorothy, starring Diane Keaton.
11:05 Rawiri Paratene – Touring the globe with Shakepeare's Globe Theatre
Rawiri Paratene fell in love with Shakespeare as a secondary school pupil in the 1970s. All these years later he's living the dream and touring the world with Shakespeare's Globe Theatre. He's already performed in Tromsø, in the Arctic Circle, and in a Roman amphitheatre in Macedonia and by the end of the tour, in under two year's time, he will have performed in 205 countries. Rawiri Paratene spoke to Wallace Chapman during a fleeting visit back to Aotearoa earlier this week.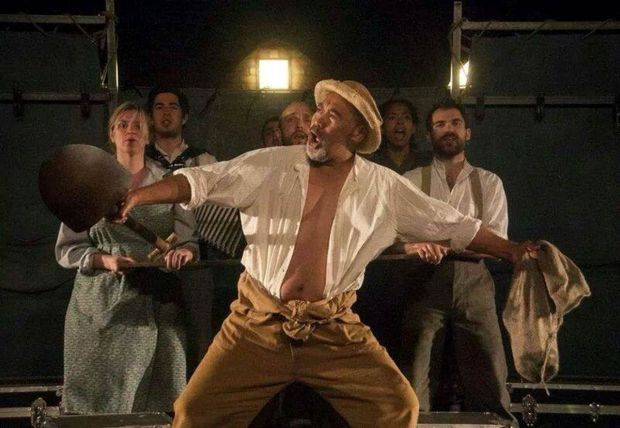 11:30 Rebecca Wadey – Free Yoga Classes for Cancer Patients
Rebecca Wadey was diagnosed with breast cancer at the age of 26. Taking up yoga and making changes to her diet helped her cope with the treatment that was to follow. And now, a decade later, she has opened up what she calls a one-stop shop for wellness: The Centre, in Kingsland, Auckland. Rebecca Wadey talks to Wallace Chapman about the centre and her decision to offer free yoga classes to people with cancer.
11:45 Shaun Holt - The Evidence for Complementary Cancer Therapies
Professor Shaun Holt is the author of Complementary Therapies for Cancer: What Works, What Doesn't and how to tell the difference. Jeremy Rose, who's recently completed a six month cycle of chemo and radiation therapies, talks to Professor Holt about the pros and cons of natural therapies in the treatment of cancer.
Mayo Clinic's guide to complementary therapies
Music played in this show
Artist: Sharon Jones and the Dap Kings
Song: 100 Days, 100 Nights
Composer: B Mann
Album: 100 Days, 100 Nights
Label: Daptone
Broadcast Time: 8:40am
Artist: Billy Bragg
Song: All You Fascists
Composer: Woody Guthrie/Billy Bragg
Album: Mermaid Avenue Vol 2
Label: Nonesuch
Broadcast Time: 9:40am
Artist:Luiz Henrique
Song: A Trip to Brazil
Composer: Luiz Henrique
Album: Coffee Time Jazz
Label: Universal
Broadcast Time: 10:35am
Artist: Ruth Brown
Song: Please Don't Freeze
Album: Shine On/Please Don't Freeze single
Label: Atlantic
Broadcast Time:10:55am
Artist: Ladi6
Song: Hold Tight to Me
Composer: Tamati, Park, O'Bryant, Dyne
Album: Automatic
Label: Ladi6
Broadcast Time: 11:45am
Artist: Doprah
Song: Love That I Need
Composer: Doprah
Album:Doprah EP
Label: Private
Broadcast Time: 11:40
Artist: Curtis Harding
Song: Keep on Shining
Composer: Curtis Harding
Album: Soul Power
Label: Burger
Broadcast Time:11:55