Sunday Morning for Sunday 22 June 2014
7:06 News and current affairs
8:12 Insight The Burden of the Christchurch Rebuild
More than three years after the last big earthquake, how much progress has Christchurch made towards rebuilding itself?  How is the population coping as the enormous task grinds on?  Philippa Tolley visits the city to gauge how Christchurch and its people are dealing with the slow process of creating a post-earthquake city.
Produced by Philippa Tolley.
8:40 Lucy Daeth – All Right? Christchurch
Lucy Daeth is a public health specialist and is part of the All Right? organisation. As a way of addressing some of the mental health issues in the Christchurch region, the All Right? project has been finding ways of connecting with the community in order to help give support to individuals and families who are often running on empty.
8:50 Julia Holden – Wish You Were Here
Artist Julian Holden's traveling billboard and postcard campaign #WishYouWereHereChch aims to reach out to the rest of the country with a gentle, compassionate eye on Christchurch's progress. The billboards are presently in Auckland (Pitt St, Cook St, Mt Eden Rd and Station Rd), and will be reinstalled in Wellington at the beginning of July.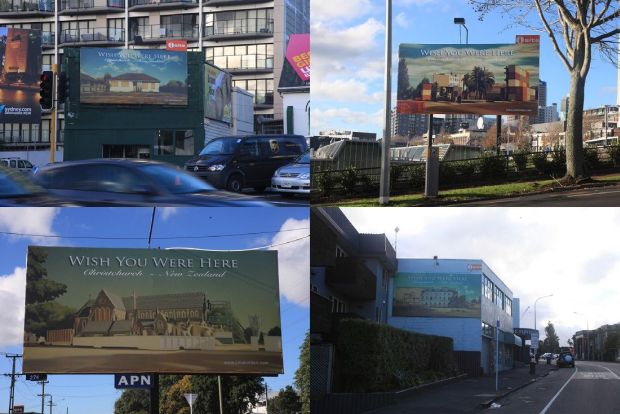 9:06 Mediawatch
Mediawatch looks at the fight for hearts and minds over another tilt at the Americas Cup. Also: The feeding frenzy around David Cunliffe; why one magazine's effort to find out who we trust fell flat; and what the Australian media made of a British invader this year.
Produced and presented by Colin Peacock and Jeremy Rose.
9:40 Wayne Brittenden's Counterpoint
While Vatican sources deny rumours that Pope Francis is ill, his activities for July have been mostly cancelled. Wayne looks at the hope the Pontiff has given his politically progressive admirers, and discusses the strange saga of the former "Vice Pope". Wallace follows on with Dennis Coday, editor of the US National Catholic Reporter.
10:06 Writers on Writing
The Manukau Institute of Technology (MIT) opened its new campus this week and its creative arts department boasts some of New Zealand's best known writing talents. Their job is not just to inspire, but to arm their students with the skills they will need to make a living from their art. Wallace talks to writers Eleanor Catton, Robert Sullivan and Daren Kamali, about writing.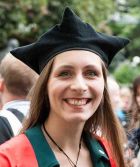 Eleanor Catton is the author of two novels: The Rehearsal (2008), and The Luminaries (2013) which won the 2013 Man Booker Prize. Eleanor Catton holds an MA from the International Institute of Modern Letters in Wellington, and an MFA from the Iowa Writers' Workshop, where she was an adjunct professor. She is now a lecturer at MIT's School of Creative Writing.
Robert Sullivan's nine books include the epic poem Star Waka, which has been reprinted six times, the graphic novel Maui: Legends of the Outcast, illustrated by Chris Slane, and the New Zealand Post Children's Book of the Year, Weaving Earth and Sky, illustrated by Gavin Bishop. His book Captain Cook in the Underworld is also the libretto for the oratorio Orpheus in Rarohenga, composed by John Psathas. Before leading MIT's School of Creative Writing, Robert was Associate Professor of English at the University of Hawai'i where for a time he directed the Creative Writing programme.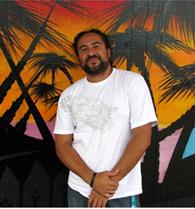 Daren Kamali is of Fijian/ Wallis and Futuna decent – he migrated to New Zealand in 1992. He was awarded a Fulbright/CNZ Pacific Writer in Residence at the University of Hawai'i in 2012 which resulted in a trilogy of collected poems Squidluminaries. Daren's first book/CD (English/Fijian/Ukrainian) Tales, Poems and Songs from the Underwater World was published in 2011. His second book Squid Out of Water was published in May this year, and his third book Ink Fish Writes Again, to complete the trilogy, is due in May 2015.
10:40 Irene Gardiner – Matariki on Screen
What Irene Gardiner doesn't know abut television, isn't worth knowing! A long-time producer and television executive, Irene is now content director at NZ On Screen – the online database of NZ's film and television history. She joins us to talk about some of the new titles just added to the Maori collection, in celebration of Matariki.
11:05 Child Poverty: The Young People, and the Other Experts
LeeJean Friesen-Kahui, Sotheary Say and Rheilli Uluilelata, three year-13 students at Wellington East Girls College, tell Jeremy Rose about their experiences of child poverty; and Dr Jonathan Boston, the co-author of the just released Child Poverty in New Zealand, and Lindsay Mitchell a welfare researcher, talk to Wallace Chapman about the extent of child poverty in New Zealand and what can be done about it.