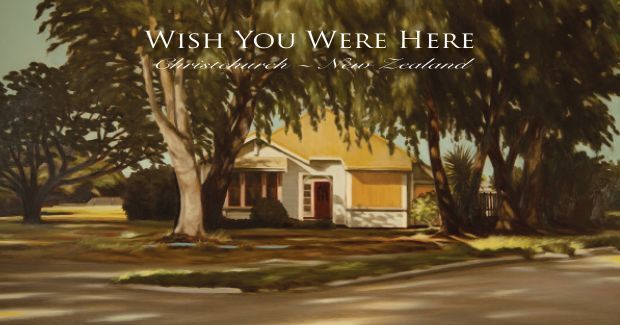 Image courtesy of the Julia Holden.
Christchurch artist Julia Holden's travelling billboard and postcard campaign #WishYouWereHereChch aims to reach out to the rest of the country with a gentle, compassionate eye on Christchurch's progress.
The billboards are presently in Auckland and will be reinstalled in Wellington at the beginning of July.
Listen to Wallace Chapman's interview with Julia Holden