Sunday Morning for Sunday 15 November 2009
Sunday for 15 November 2009
8:12 Insight: Media Freedom in the Pacific
Insight looks at the issue of media freedom in the Pacific, where journalists risk physical violence and deportation.
Written and presented by Sara Vui-Talitu
Produced by Sue Ingram
8:40 Dmitry Orlov - US in collapse
Russian-born and now resident in the US, Dmitry Orlov has a theory that the United States is heading for collapse just as the Soviet Union did - and for the same reasons: A severe and chronic shortfall in the production of crude oil, a severe and worsening foreign trade deficit, a runaway military budget, and ballooning foreign debt. He talks to Chris Laidlaw about what he calls 'The Superpower Collapse Soup'.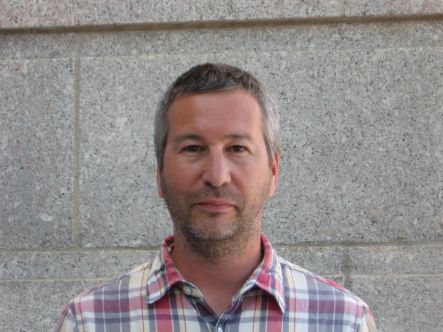 Reinventing Collapse: The Soviet Example and American Prospects, by Dmitry Orlov, is published by New Society Publishers.
9:06 Mediawatch
Mediawatch looks at recent reports in the media about stem cell treatments. We find some of them are lacking important facts, and we ask an expert what can be done about this. The programme also hears two very different views on the role of the media in Tonga, as its monarchy responds to calls for greater democracy; and there's more on the issue raised last week - whether companies can buy media coverage by funding reporters' travel.
Produced and presented by Colin Peacock and Jeremy Rose.
9:45 Paul Warren - psycholinguist
Every four weeks Chris Laidlaw talks about talk with a guest from the School of Linguistics and Applied Language Studies at Victoria University. Today, the Head of School, Associate Professor Paul Warren, discusses how babies learn to cry in the language their parents speak from their first days.
10:06 Peter Bush - out from behind the camera
Photojournalist Peter Bush covered his first rugby test in 1949 and is now known internationally in his specialist field of rugby photography. He was raised on the West Coast and set off to see the world on an English tramp steamer. At times his biography reads like an adventure story - from starving in Fiordland to hunting in the Kalahari Desert, close encounters with hungry tigers and charging elephants. He talks to Chris Laidlaw about his life behind the lens.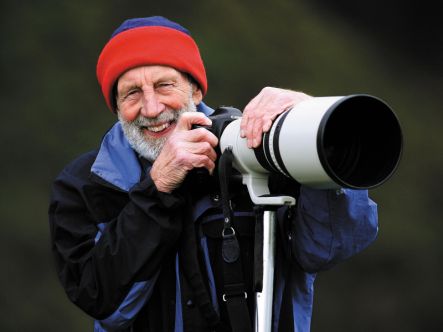 Peter Bush: A Life in Focus. By Peter Bush with Paul Thomas is published by Hodder Moa.
10:45 Hidden Treasures
Each week Trevor Reekie takes you on a trip that seeks out musical gems from niche markets around the globe, the latest re-releases and interesting sounds from the shallow end of the bit stream. This week Trevor investigates the origination of 'what is hip' as well as an exclusive reworking of a classic kiwi track from Wellington's Warratahs.
Produced by Trevor Reekie
11.05 Ideas: Democratic Education
In 1910 a Polish Jewish paediatrician and children's author - who wrote under the name Janusz Korczak - established an orphanage like none other before it or since. It was a fully functioning democracy with a parliament, courts and its own newspaper. The orphanage and Korczak's ideas became internationally known and celebrated. Tragically the radical experiment in democracy came to a horrifying end with the invasion of Nazi Germany in 1939. Korczak and his 190 orphans - all of whom were Jewish - were sent to the gas chambers of Treblinka. But the idea of a truly democratic education lives on. In Israel the democratic school movement boasts 25 schools and another 400 public schools are going through the process of democratisation.
This week on Ideas we talk to: Yaacov Hecht, the founder of the Israel's Democratic School Movement; Freya Donoghue, a year 13 student at Christchurch's Unlimited Paenga Tawhiti High School and a former student of Tamariki - a democratic primary school; and former Children's Commissioner Ian Hassall - a fan of Janusz Korczak and long time advocate of children's rights.
Israel Democratic School Movement
Korczak's Declaration of Children's Rights
Presented by Chris Laidlaw
Produced by Jeremy Rose
11.55 Feedback
What you, the listeners, say on the ideas and issues that have appeared in the programme.