Sunday Morning for Sunday 9 August 2009
Sunday for 9 August 2009
8:12 Insight: Overstayers - Life Outside the Law
Insight talks to overstayers and looks at the implications of their choice to stay in New Zealand illegally.
Written and presented by Richard Pamatatau
Produced by Sue Ingram
8:40 Feature interview: Mike Moore - Movie Villain
A new movie, 'Battle in Seattle' tells the story of the riot that broke out in the streets of Seattle in 1999 when thousands of activists tried to stop a World Trade Organisation Ministerial Conference. Former NZ Prime Minister Mike Moore was the director-general of the WTO at the time and he appears in news clips in the film. He talks to Chris Laidlaw about conflicting versions of the events - and what it's like being portrayed as the villain in the piece.
9:05 Mediawatch
Mediawatch looks at how two solo mums ended up at the centre of a media storm about welfare, and asks the reporter who put them in the news if the media gave them a fair go. Also on the programme - a look at the anguish about the All Blacks, and are the media turning us into voyeurs or is it the other way round?
Produced and presented by Colin Peacock and Jeremy Rose.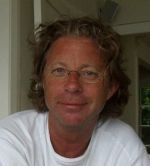 9:30 Feature interview: Politics of a Generation
A political scientist at Victoria University, Dr Jon Johansson (right) has just published his new book 'The Politics of Possibility: Leadership in Changing Times.' He talks to Chris Laidlaw about Helen Clark's nine years as PM and looks at how John Key could take the country beyond the 25-year post-Rogernomics cycle of politics. Jon also discusses how political cycles influence the context for each new Prime Minister and explores the idea of a generational shift.
'The Politics of Possibility: Leadership in Changing Times' is published by Dunmore Publishing.
10:06 The Sunday Group: Compulsory Military Training in a Cold War Climate
The Compulsory Military Training referendum was held 60 years ago, on 3 August 1949, and 77 per cent of voters gave it the tick. They were responding to Cold War tensions and the threat of Soviet expansion around the world. Between 1950 and 1972 over 85,000 young New Zealand men - including Chris Laidlaw - participated in Compulsory Military Training (1950-1958) or National Service (1964-1972). Under CMT, the men did 14 weeks' full-time training, after which they were posted to a territorial unit for three years.
This week the Sunday Group guests look back on that time in their lives - their attitudes to compulsory training, and how if affected them and the nation. Chris Laidlaw chairs a panel that includes: Ken Douglas, Peter Shirtcliffe and historian Peter Cooke.
10:40 Hidden Treasures
Each week Trevor Reekie takes you on a trip that seeks out musical gems from niche markets around the globe, the latest re-releases and interesting sounds from the shallow end of the bit stream. This week Trevor concocts a spicy pot-pourri of sounds from the Cameroons to Spain as well as tipping his hat to one of the least-known legends of blues guitar.
Produced by Trevor Reekie
10:55 Feedback.
What you, the listeners, say on the ideas and issues that have appeared in the programme.
11:05 Ideas: Geneva Conventions 60th Anniversary
Next Wednesday marks the 60th Anniversary of the adoption of the Geneva Conventions of 1949. The conventions are four treaties that place limits on how war is waged and form the cornerstone of international law. In times of relative peace it's tempting to see the conventions as almost academic … something that apply to the military personnel of less fortunate countries… but a number of journalists have suggested New Zealand's SAS may have breached the conventions in Afghanistan. Ideas talks to professor Rod Alley - convenor of the New Zealand International Humanitarian Law Committee - and journalist Jon Stephenson.
Presented by Chris Laidlaw
Produced by Jeremy Rose