Sunday Morning for Sunday 2 August 2009
Sunday for 2 August 2009
8:12 Insight: Swine Flu
Insight asks how well the country has responded to the swine flu pandemic. Have pandemic plans that were formulated to deal with the threat of avian flu stood up to the test and what are the lessons being learnt?
Written and presented by Karen Brown
Produced by Sue Ingram
8:40 Feature interview: The Thrifty Kiwi
Robyn Dupuis (right), a US academic, has been in New Zealand working for the Retirement Commission this year doing research into how the stereotypes associated with being 'kiwi' can help us get better at managing our money. She tells Chris Laidlaw that the tall poppy syndrome of valuing modesty and humility over ostentation should keep us from living beyond our means. Her research is called 'The Sorted Kiwi. The Effect of Identity on the Achievement of Financial Well Being in NZ'.
9:05 Mediawatch
Mediawatch asks if the media are spooking us with stories about "our most valuable asset" even though they don't seem to know if the housing market is booming, busting or bottoming out. Mediawatch also talks to veteran journalist Gordon Campbell about a new monthly magazine which you don't have to pay for - unless you want to. Also in the programme - a look at the feeding frenzy over MP's expenses, and a sample from the new online-only offering, 'Mediawatch Extra'.
Produced and presented by Colin Peacock and Jeremy Rose.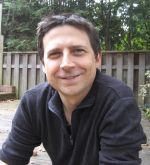 9:30 Feature interview: Money Myths
Joseph Heath (right) skewers theories of economics from the left and from the right in his new book, 'Filthy Lucre'. An associate professor of philosophy at the University of Toronto, he talks to Chris Laidlaw about his conviction that virtually all commonly-held beliefs about economics are just plain wrong.
'Filthy Lucre: Economics for those who hate capitalism' is published by Scribe.
9:55 Notes from the South with Dougal Stevenson
Dougal Stevenson pays a visit to an extraordinary exhibition at the Otago Settlers' Museum.
10:06 The Sunday Group: Taking on the Taliban
Earlier this week the Prime Minister John Key gave his clearest indication yet that the SAS may return to Afghanistan for the first time since 2006, while at the same time saying he'd like to see the army's reconstruction efforts in the Bamiyan province wound up. It's also been reported this week that more British troops have died in fighting in the eight-year-long Afghan conflict than in the Iraq war. So what are members of New Zealand's defence force doing in Afghanistan? How effective are they? And should we put more boots on the ground in Afghanistan to fight the Taliban - as the US has asked us to do - or should we politely resist the request and focus our efforts closer to home?
To discuss the situation, Chris Laidlaw is joined by army reserve officer, Brigadier Tim Brewer, formerly the director-general of Reserve Forces. Tim stepped down from this job a few months ago to deploy to Afghanistan, and he's not long back from a six-week stint gathering information for the Defence Force, to feed into the Government's Defence Review. Also with Chris are Terence O'Brien, and Lance Beath, both Senior Fellows at the Centre for Strategic Studies in Wellington.
10:40 Hidden Treasures
Each week Trevor Reekie takes you on a trip that seeks out musical gems from niche markets around the globe, the latest re-releases and interesting sounds from the shallow end of the bit stream. This week Trevor flicks through a crate of sounds that include the Cuban new wave of musicians, ballistic Balkan sounds from Auckland and the exuberance of King Kora.
Produced by Trevor Reekie
10:55 Feedback.
What you, the listeners, say on the ideas and issues that have appeared in the programme.
11:05 Ideas: Calculating Risk
We're a lucky generation. Few if any of our ancestors had it so good. Our life expectancy is at an all-time high, illnesses which in the past meant almost certain death are now routinely cured. The likelihood of being discriminated against on the grounds of race or gender have massively decreased. Yet it feels as if we're as stressed and anxious a generation as there's ever been. We live in fear - sometimes rational, sometimes not - of cancer, nuclear war, child abduction and a hundred-and-one other possible disasters. Canadian journalist Dan Gardner has written a book - 'Risk: The Science of Politics and Fear' - about just this paradox. Ideas spends the hour with Dan Gardner exploring how and why we so often miscalculate risk.
LINK: Dan Gardner
Presented by Chris Laidlaw
Produced by Jeremy Rose