Sunday Morning for Sunday 14 December 2008
Sunday for 14 December 2008
8:12 Insight: Ports in Crisis
Insight examines the latest problems besetting the ports of New Zealand. Twenty years after the last crisis in the sector, there are fears that the ports are over-capitalised, under-performing and prone to political meddling.
Eric Frykberg examines what's gone wrong, and what needs to be done.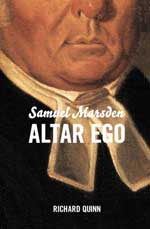 8:40 Feature interview: Richard Quinn
The Reverend Samuel Marsden was New Zealand's first missionary. Known in Australia as 'the flogging parson', he is still reviled in that country, yet enjoys a favourable reputation here in New Zealand. Richard Quinn researched Marsden for his biography, 'Samuel Marsden Altar Ego' and tells Chris Laidlaw that there was more to the man than met the eye.
Produced by Christine Cessford
9:05 Mediawatch
This week we hear how the media like to talk a good game when it comes to holding the government to account, but it doesn't always work out that way. Mediawatch also looks at what caused the canning of the only TV show on New Zealand mainstream channels that was devoted to politics - and whether there's a future for programmes like it. Mediawatch talks to the brains behind a new publication aimed at the growing number of journalists without a regular job - and why news presenters are offering us handy hints on how to go camping.
Produced and presented by Colin Peacock and Jeremy Rose.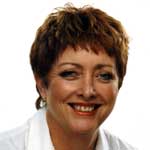 9:30 Feature interview: Jane Hunter
Jane Hunter (right) and her husband Ernie took Marlborough wines to the world. Jane talks to Chris Laidlaw about her role in the modern wine industry, becoming an internationally-respected vinter, and carrying on after Ernie's sudden death in a road accident. Her story is told in her biography, 'Jane Hunter: Growing a Legacy' by Tessa Anderson.
Produced by Christine Cessford
10:06 The Sunday Group: Dark Days for the Black Caps
Following a humiliating defeat at the hands of Bangladesh recently, the Black Caps went on to a dismal drubbing by Australia. Five years ago we were third in the international test rankings, today we are second to last. We've lost some of our most experienced players to the big dollars offered by the Indian 20/20 leagues and we don't seem to have the world class players to replace them. To talk about the state of the national team, and the state of the game in this country, Chris Laidlaw is joined by former New Zealand test opener, Black Caps coach and now selector, Glenn Turner; cricket writer Richard Boock; and from the sports department at Radio New Zealand, Stephen Hewson.
Produced by Christine Cessford
10:40 Hidden Treasures
Each week Trevor Reekie takes you on a trip that seeks out musical gems from niche markets around the globe, the latest re-releases and interesting sounds from the shallow end of the bit stream. This week Trevor looks out for a Rhino Attack on Auckland's West Coast of Karekare, checks out Kitty Daisy and Lewis, as well as fresh new sounds from Brazil.
Produced by Trevor Reekie
10:55 Feedback.
What the listeners have to say.
11:05 Ideas: The Forum
This week, former governor of Hong Kong Chris Patten defends the Responsibility to Protect, Francis Fukuyama argues now is the time to restore the image of liberal democracy, and historian Ruth Richardson discusses why poverty and medical progress go hand in hand.
Produced by the BBC World Service. www.bbc.co.uk/worldservice