Sunday Morning for Sunday 7 December 2008
Sunday for 7 December 2008
8:12 Insight: Under the Radar of Pilot Training
Insight examines the dangers and risks of a boom in foreign students training for their pilot's licence in New Zealand.
It's a great trend for the small towns around the country that are reaping the rewards and fighting off Australian training schools to grab the business.
But aviation industry bodies are complaining they're seeing increasing problems in communication, navigation, radio skills and airmanship.
Produced by Gareth Thomas.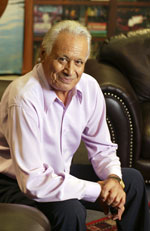 8:40 Feature interview: Sir Howard Morrison
After 50 years in the public eye, Sir Howard Morrison takes Chris Laidlaw behind the scenes in his show business career.
Produced by Christine Cessford
9:05 Mediawatch
This week Mediawatch looks at how New Zealand's biggest commercial TV broadcaster now wants to create a channel for this country's Pacific Island population. Will it ever happen? And if so, who's likely to pay for it? Mediawatch also looks at a case of talkback radio failing to do its democratic duty; runs the ruler over a rare reporting trip to Afghanistan; and asks why hacks went ga-ga over a Google gimmick this week.
Produced and presented by Colin Peacock and Jeremy Rose.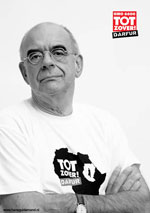 9:30 Feature interview: Sustainable development on the world stage
Professor Jan Pronk talks to Chris Laidlaw about sustainable economic development and his work for the United Nations.
Produced by Christine Cessford
9:55 Notes from the South
Dougal Stevenson's been busy penning his own comic opera in Dunedin.
Produced by Christine Cessford
10:06 The Sunday Group: Human Genome Research - the implications
It's five years since the Human Genome Project, an international scientific research project, completed its investigations determining the make-up of DNA and identifying up to 25-thousand human genes. Last week, specialists from Australia and New Zealand gathered to discuss the legal and ethical implications of the findings. Both countries have done a lot of work in the area, with the Australian Law Reform Commission and the New Zealand Law Foundation leading work into the legal, ethical and policy gaps that have come about as a result of ever-growing information about our genes.
Chris Laidlaw chairs a panel that includes: Ingrid Winship, Professor of Adult Clinical Genetics at the University of Melbourne; Professor Mark Henaghan, the project leader of the New Zealand Human Genome Research Project; and Professor David Weisbrot, the president of the Australian Law Reform Commission.
Produced by Christine Cessford
10:40 Hidden Treasures
Each week Trevor Reekie takes you on a trip that seeks out musical gems from niche markets around the globe, the latest re-releases and interesting sounds from the shallow end of the bit stream. This week Trevor celebrates the life of Miriam Makeba, a woman who's influence extended beyond the music she made and who passed away only last month, as well as the artistry of a man who is nick-named 'the Hendrix of the kora'.
Produced by Trevor Reekie
10:55 Feedback.
What the listeners have to say.
11:05 Ideas: The Forum - A World of Ideas
The Forum this week covers topics as diverse as the power of the very small, the power of solitude, and secrets. The programme can be found at www.bbc.co.uk/worldservice