Sunday Morning for Sunday 5 October 2008
8:12 Insight: Landfill Wars
Insight looks at how cities deal with the enormous amounts of rubbish being generated, as they work towards sustainability.
Produced by Karen Gregory-Hunt
8:40 Feature interview: Living in Terror
Jane Mayer, a staff writer for the New Yorker, talks to Chris Laidlaw about her book 'The Dark Side', which documents some of the worst allegations of wrongdoing charged against the Bush administration since the September 11 attacks.
Produced by Christine Cessford
9:05 Mediawatch
Mediawatch this week looks at the political opinion polls which are now coming thick and fast, but are they giving us the full picture? And once again, the political parties and the broadcasters are rowing about the live TV election debates - so we look at a possible solution. Also in the programme: How a sensational story about nudism amused the news media, even though there wasn't really any news in it - and a look at the mixed messages in the media about the future of Morning Report stalwart Sean Plunket.
Produced and presented by Colin Peacock and Jeremy Rose.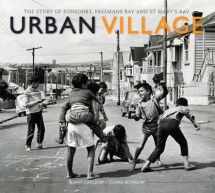 9:30 Auckland's Urban Village
Historical researchers Jenny Carlyon and Diana Morrow say Ponsonby is one of the country's best-known suburbs and has been at the heart of social change in its 160-year history. They talk to Chris Laidlaw about their new book 'Urban Village: The Story of Ponsonby, Freeman's Bay and St Mary's Bay'.
Produced by Christine Cessford
9:55 Notes from the South
Dougal Stevenson in Dunedin, with a story of the stage debut of St Clair sand.
Produced by Christine Cessford
10:06 The Sunday Group: The Campaign Trail
As the election draws near, politicians and journalists are packing their bags and hitting the campaign trail. We talk to some of those keeping a close eye on developments and about the issues associated with covering election campaigns. Chris Laidlaw chairs a panel that includes: The Press political editor Colin Espiner;Scoop political editor Gordon Campbell and senior lecturer in political studies from Auckland University, Dr Joe Atkinson.
Produced by Christine Cessford
10:40 Hidden Treasures
Each week Trevor Reekie takes you on a trip that seeks out musical gems from niche markets around the globe, the latest re-releases and interesting sounds from the shallow end of the bit stream. This week on Hidden Treasures Trevor explores glitter jazz and hung drums sightings around the city of Dunedin, and Tom Rush takes us back 40 years to introduce the songs of a young Joni Mitchell into the folk rock market.
Produced by Trevor Reekie
11:05 Ideas: Samoa - Ensuring the Future, Securing the Past (Part 2)
As Samoa develops, there's more pressure to reform land use and ownership. But is that what Samoans want, and do they have to give in to the forces of progress?
Presented by Chris Laidlaw
Produced by Justin Gregory