Summer Nights for Wednesday 8 January 2014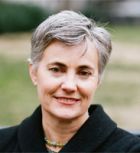 7:08 Robin Chase on the shared economy
Robin Chase (right) is an entrepeneur with a passion for harnessing the power of the collaborative economy to come up with solutions for the world's growing transport needs. She founded Zipcar, the world's largest car sharing company; Buzzcar, a peer-to-peer cars haring company in France; and GoLoco, an online ride sharing community. She is on the advisory boards of the World Resources Institute, OECD's International Transport Forum, and the US Secretary of Commerce's Committee on Innovation & Entrepreneurship.
7:30 Spectrum - Paddling and yarning
Amelia Nurse talks to Jack Kelly and Tom Horn about their business Abel Tasman Kayaks and how things have changed over the years, and she joins guide Callum O'Leary and a group of kayakers for a paddle and a few yarns.
8:15 Windows on the World - The Fed
The US Federal Reserve - America's central bank - is 100 years old. Simon Jack tells the surprising story of an institution which despite crashes and crises is a cornerstone of the global economy. With rare access to the Federal Reserve itself Simon talks to some of those who have been intimately involved with it over the decades. He discovers some unlikely tales in the Fed's struggle to maintain its independence and he finds out what things were really like there during the worst of the financial crisis in 2008.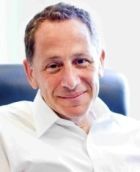 8:40 Big issues in 2014 - foreign policy
David Rothkopf (left) discusses his predictions for the big issues in international relations for 2014. David is a visiting scholar at the Carnegie Endowment as well as editor at large of Foreign Policy magazine. He served as deputy undersecretary of commerce for international trade policy in the Clinton administration.
9:00 News & Weather
9:05 Soundtracks for sunsets
Richard Taki, the director of the Auckland Pride Parade, held this year on Saturday 22 February in Ponsonby.
We want to hear your favourite sunset stories, and the music that accompanies them. Where were you when the sun went down? Who was there? What were you doing? And what would be your ideal soundtrack to that moment? It could be an exotic experience or something incredibly ordinary. It might be last night's sunset or one from 20 years ago.
Pick the song you'd most like to listen to as the sun goes down, and join us on Summer Nights to talk about it.
Email summernights@radionz.co.nz with your name, song and phone number, and listen at 9pm on weeknights to hear what people have chosen.
Listen to all the Sountracks for sunsets choices on Spotify
9:15 Drama Hour: Ophelia Thinks Harder
Jean Betts' Shakespearian deconstruction, Ophelia Thinks Harder, is widely regarded as a New Zealand drama classic, performed everywhere and a fixture on school and university curricula. History is rewritten, speeches reworked and best of all, the best lines go to an incredibly hard-thinking Ophelia. Part two of three.
10:17 Late Edition
A review of the leading stories from the day's news.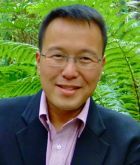 10:30 Malaysian author Tan Twan Eng
Tan Twan Eng (right) trained as a lawyer and worked as a solicitor in one of Kuala Lumpur's law firms before becoming a full-time writer. His latest novel, The Garden of Evening Mists, was shortlisted for the Man Booker Prize 2012 and won the Man Asian Literary Prize, and the Walter Scott Prize for Historical Fiction. And his first book, The Gift of Rain, published in 2007, was long-listed for the Man Booker Prize. It's set in Penang before and during the Japanese occupation of Malaya in World War II. In this interview, Twan talks about storytelling, memory, and the martial art discipline of aikido.
11:00 News & Weather
11:06 Jazz Time - Eddie Harris
Eddie Harris was a jazz saxophonist and entertainer as well as a pianist, composer, trumpeter, vocalist, comedian, inventor and music innovator - and in the 1960s introduced electronic music into his compositions by using an electronic varitone saxophone.
Music played in this show
Artist: Joanna Newsom
Song: Sprout and the Bean
Comp: Newsom
Album: The Milk-Eyed Mender
Broadcast Time: 20:06

Artist: Oceania
Song: Kotahitanga (Union)
Comp: Mohi, Coleman
Album: Oceania
Label: Point
Broadcast Time: 21:14

Artist: Charles Bradley
Song: Love Bug Blues
Comp: C. Bradley, H. Steinweiss, L. Michels, N. Movshon, T. Brenneck
Album: Victom of Love
Label: Daptone
Broadcast Time: 22:32

And our intro music was:
Artist: Gorillaz
Song: To Binge (with Little Dragon)
Comp: Gorillaz, Nagano
Album: Plastic Beach
Label: Parlophone
Broadcast Time: 19:06