Summer Nights for Tuesday 7 January 2014
7:11 PM.Dr. Kevin Dutton is an Honorary Affiliated Member at the Department of Experimental Psychology at the University of Oxford and the author of the book, 'The Wisdom of Psychopaths - Lessons in Life from… Read more Audio

8:45 PM.John Field, the learning and programmes manager at Carter Observatory, helps you spot the constellations in the summer sky. Audio

10:30 PM.Spanish author Jordi Puntí translates medieval poetry, Asterix, and among others, the work of Paul Auster and Daniel Pennac into Catalan. His first novel, 'Lost Luggage', has been translated into 15… Read more Audio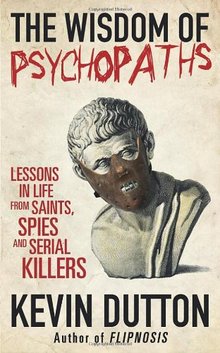 7:08 Kevin Dutton on the wisdom of psychopaths
Dr. Kevin Dutton is an Honorary Affiliated Member at the Department of Experimental Psychology at the University of Oxford and the author of the book, The Wisdom of Psychopaths - Lessons in Life from Saints, Spies and Serial Killers. Incorporating the latest advances in neuroscience, Dr. Dutton argues that there are "functional psychopaths" among us who use their detached, charismatic personalities to succeed in mainstream society. He also underwent magnetic stimulation experiments so that he could see the world through the eyes of a psychopath. Take Kevin Dutton's online personality test, or follow him on Twitter.
7:30 Hidden Treasures
Lorde, Tom Verlaine, and Anoushka Shankar.
8:15 Windows on the World
Global Look Ahead 2014: Peter Day talks with Mark Anderson of Strategic News Service; Lynda Gratton of the London Business School; and the author and economist Paul Ormerod about the trends that will shape our lives in 2014.
8:40 Stargazing with John Field
John Field, the learning and programmes manager at Carter Observatory, helps you spot the constellations in the summer sky.
9 pm News and weather
9:06 You Call This Art?
Creatives from different disciplines discuss their very different approaches to creating art. A three-part series with Paul Bushnell.
10:12 Late Edition
A review of the day's news.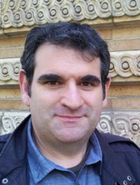 10:30 Author Jordi Puntí on the craft of translation
Spanish author Jordi Puntí (right) translates medieval poetry, Asterix, and among others, the work of Paul Auster and Daniel Pennac into Catalan. His first novel, Lost Luggage, has been translated into 15 languages, has received the Spanish National Critics' Prize, the Catalan Booksellers Prize, and the prestigious Lletra d'Or. He talks about the art of translation and preservation of his Catalan language.
Jordi Puntí is one of the authors invited to the New Zealand Festival's Writers Week in March.
11:06 World music - The Shed
Each week, the award winning former BBC broadcaster Mark Coles brings you his pick of the best new music releases and demos from around the planet. A glorious mix of brand new sounds from all over the world and tales of everyday life as seen from an English garden shed. Tonight in the first programme of a new series of The Shed, Mark Coles looks back on the year 2013 – and with help, or hindrance, from the gruesome twosome – plays some his musical highlights.
Music played in this show
Artist: Kris Kristofferson
Song: Me and Bobby McGee
Comp: Foster/Kristofferson
Album: Kristofferson
Label: Monument
Broadcast Time: 20:07

Artist: Chet Faker
Song: No Diggity
Comp: Andre Young, Chauncey Hannibal, Teddy Riley, William Stewart, Lynise Walters, Richard Vick, Bill Withers
Album: -
Label: -
Broadcast Time: 20:10

Artist: Bobby Darin
Song: Beyond the Sea
Comp: Lawrence, Trenet
Album: Bobby Darin: Greatest Hits
Label: Atlantic
Broadcast Time: 20:40

And our intro music was:
Artist: Gorillaz
Song: To Binge (With Little Dragon)
Comp: Gorillaz, Nagano
Album: Plastic Beach
Label: Parlophone
Broadcast Time: 19:06