Standing Room Only for Sunday 23 November 2014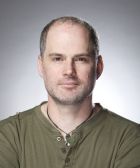 12:39 Weta Digital: Wayne Stables
Twenty-five years on, Weta Digital is more than holding its own in a hugely competitive and fast-moving industry. As Weta celebrates its 25th anniversary, Lynn Freeman met long-serving Visual Effects Supervisor Wayne Stables at Park Road Post to find out what's changed in SFX, and what's the hardest thing to create on screen. 
12:47 Animfx: Fabian Erlinghauser  
Cartoon Saloon animator Fabian Erlinghauser on the new children's animated movie Song of the Sea. He explains why digital technology has its limitations, why animated films still hold such appeal, and why he was so pleased that Song of the Sea made his 11-year-old son cry. 
1:10 Movies with Kailey Carruthers
The Hunger Games: Mockingjay Part 1, Amazonia 3D and Is the Man Who is Tall Happy? Plus National Theatre Live's Skylight.
1:34 Thomas LaHood
He gets strange looks when he hands over his passport with Clown as his profession, but Thomas LaHood is taking the performance art in new directions. Thomas and his wife Jo Randerson have created a clowning show White Elephant they hope will bring communities together.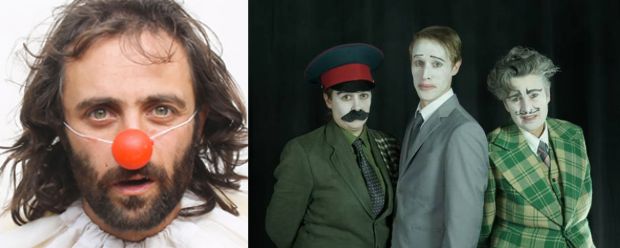 1:47 Jeremy Mayall: Mozart Fellow
Mozart Fellow at Otago University, Hamilton composer Jeremy Mayall talks about collaborating with writers, film makers and other musicians, plus the upcoming premiere of new works amidst butterflies at Otago Museum, and he premiers a new work on SRO. 
2:05 The Laugh Track - Chris Parker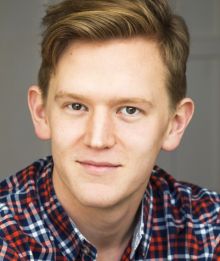 Auckland-based TV and theatre actor, writer and comedian Chris Parker tells us what makes him laugh. 
Links:
Basement Theatre
Silo Theatre   
Tina Fey - Mark Twain Prize for American Humour  
Selling is Service 
Broad City  
Jenny Slate - on Late Night  
Garth and Kat
2:26 Kickstarter: A year in NZ
Kickstarter's Michael McGregor on the 110 projects funded in a year since the global crowd-funding platform set up shop in New Zealand.
2:38 David McGill  
Prolific ex-journalist turned author and social historian David McGill on his new book, a memoir called Kingfisher, Kingfisher, Take My Luck.  Published by Silver Owl.
2:49 Adnan Yildiz
Auckland's Artspace Gallery has just appointed their new director. Adnan Yildiz trained in Turkey and has worked as a curator and researcher throughout Europe – and he's been given a license to change the way Artspace operates. Justin Gregory asked him about his plans and why he wanted the job.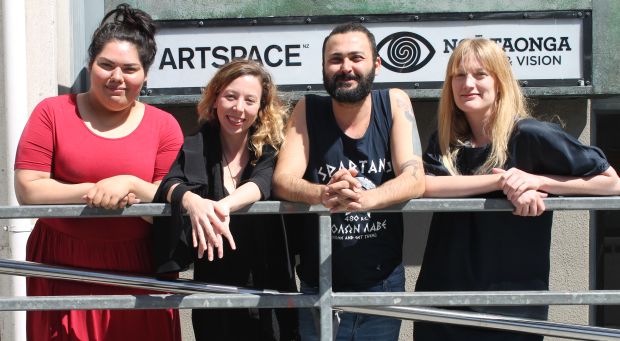 The Artspace team, (Adnan Yildiz second from the right.) Image by Radio New Zealand.
3.05 The Drama Hour
Theatre Company's The Brilliant Fassah, a radio adaptation by Tim Spite and Gabe MacDonnell.
Music played in this show
Artist: Frankie Ford
Song: Sea Cruise
Composer: Smith/Vincent
Album: This is Louisiana - Swamp Pop and Cajun
Label: Ace
Artist:  The Marvelettes
Song: Too Many Fish in the Sea
Composer: Whitfield/Holland Jnr
Album: The Big Chill
Label: Motown
Artist:  George Benson
Song: Somewhere Beyond the Sea
Composer: Trenet/Lawrence
Album: 20/20
Label: Warner
Led  Zeppelin – Down by the Seaside
Artist: Led  Zeppelin
Song:  Down by the Seaside
Composer: Page/Plant
Album: Physical Graffitti
Label: Swansong
Artist: Phil Philips
Song:  Sea of Love
Composer: Baptiste
Album: History of Rock
Label: Collectables
Artist: Morcheeba
Song: The Sea
Composer: Morcheeba: Edwards/Godfrey
Album: Parts of the Process
Label: China
Artist: Peter Dawson
Song:  We Saw the Sea
Composer:  Berlin
Album:  Songs of the Sea
Label: Pearl
Artist: Don Gibson
Song:  Sea of Heartbreak
Composer: David/Hampton
Album: King of the Road
Label: Old Gold
Artist: Joe Simon
Song:  Drowning in the Sea of Love
Composer: Simon
Album: All Time Greats
Label: ACE
Artist: Genesis
Song:  Home by the Sea
Composer:  Genesis
Album: Genesis
Label: Atlantic