Benmore Dam - looking over penstocks towards Lake Laird.
Power for the People. The Benmore dam lifted the country's electricity generation by a quarter.
In Spectrum this week Jerome Cvitanovich is in Otematata to meet the Meridian staff who keep the Benmore dam operating and meet the men, women and children who moved to the village 50 years ago to be part of its construction.
These days the old construction village of Otematata, a few kilometres from Lake Benmore, is a sleepy settlement of 180 people that sits on State Highway 83 between Oamaru and Omarama. But 50 years ago the town was home to well over 4000 people. It had a bustling shopping centre, a large pub, numerous clubs, a hall, a primary and secondary school, and even a cinema.
In the late 1950s all manner of engineers, builders, electrical workers, concrete gangers, truck drivers and support staff had come to the North Otago township to be part of a workforce to build the Benmore Dam - the biggest earth filled dam in the land – and its aim was to boost the country's economy in an era of rapid economic and population growth.
The dam marked a high point in New Zealand's golden age of hydro power development.
It lifted the country's electricity generation by a quarter.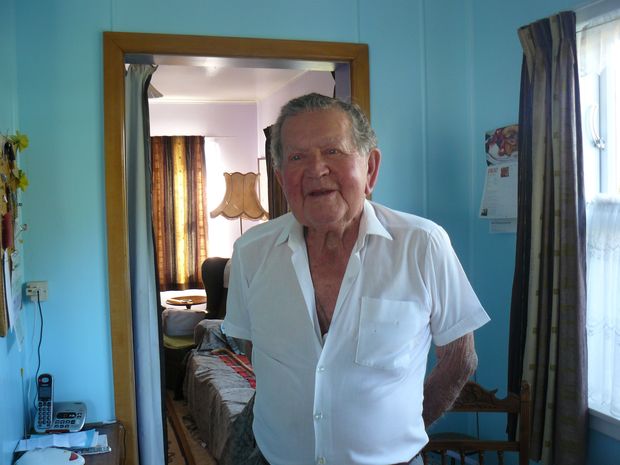 90-year-old George Welch came to Otematata in 1958 to work on the diversion tunnels. He lived in the single men's quarters in the town.
The projected also created a new lake – Benmore, stretching nearly one and half times the size of Wellington Harbour and covering 12,000 hectares of tussock. Fifty years have passed since the dam was officially opened by Prime Minister Sir Keith Holyoake on May 15, 1965.

Benmore Dam Spillway.
The history of the dam construction goes back over 60 years. As early as 1948 surveyors started combing the Waitaki River plain taking samples of the rock, looking for a site to build a dam. The plan to build the Benmore power station was approved in 1957. Work began on a camp to house the workers and early in 1958 the first group of about 150 men arrived to begin work.
By August 1958 the first shopkeepers opened their stores to cater for the growing population. By the end of the year, there were over 450 workers living and working in Otematata. With them came their wives and children.
After the dam was completed the village was slowly dismantled.  Many of the houses that had been trucked in from Roxborough to build the construction village – were loaded on trucks again and moved to the next site in Twizel.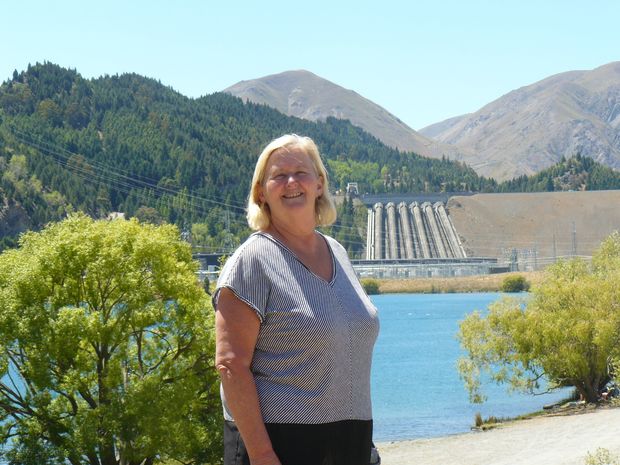 Vicky Munro was a child when her father came to Otematata to begin work at the Benmore Dam site. She attended  the local school, went roller skating in the town hall, played around the lake. Once the dam was finished, she stayed on and married a local farmer.