It's the ultimate community carnival event, the West at its most colourful best, and it's our big outing of the year, so we both look forward to it tremendously..... Mels Barton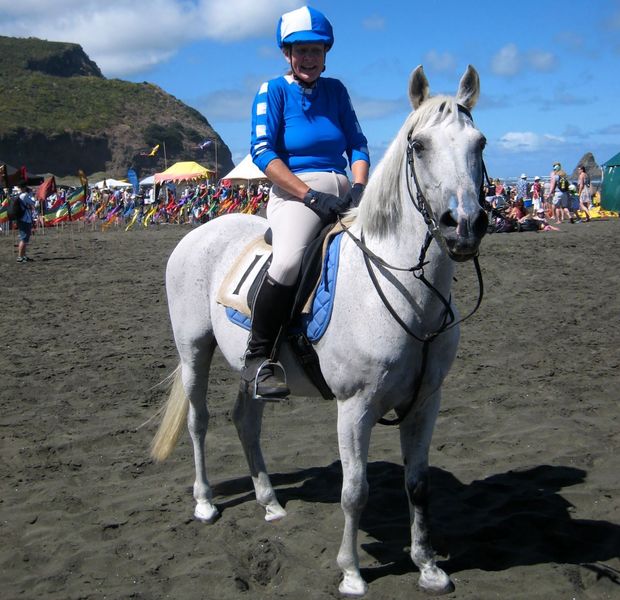 Mels Barton and her spirited grey pony Johnny Depp.
Even on a calm day the surf at Karekare Beach pounds onto the black sand shore. Translated by some to mean rolling thunder, it's only apt then that the noise of this beach will shortly be amplified by the sound of dozens of thundering horse hooves, as a treasured West Coast tradition gets a new lease of life.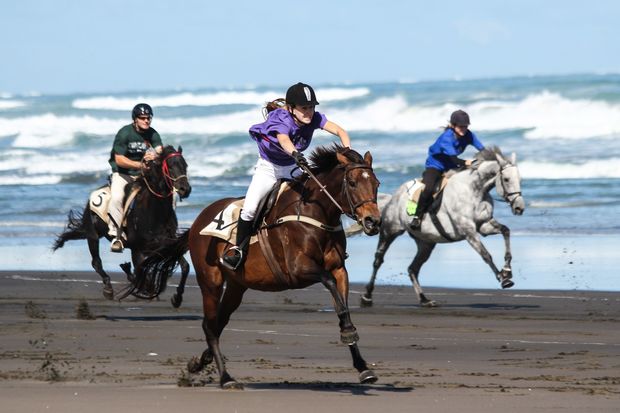 Thundering surf and pounding hooves. Photo: courtesy Tui Images.
Last held in 2013, the Karekare Beach races had been an annual fundraising event for the tiny beachside community for nearly 30 years, but due to dwindling numbers, time had been called.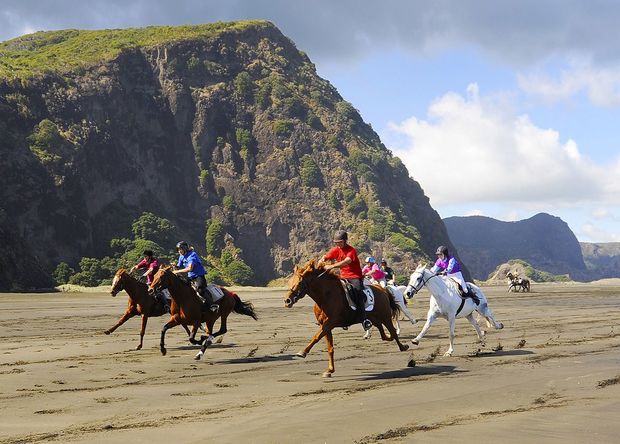 Photo courtesy Ted Scott.
But with the local surf club celebrating its 80th anniversary this year, a group of dedicated locals have decided the combination of events was too good an opportunity to pass up.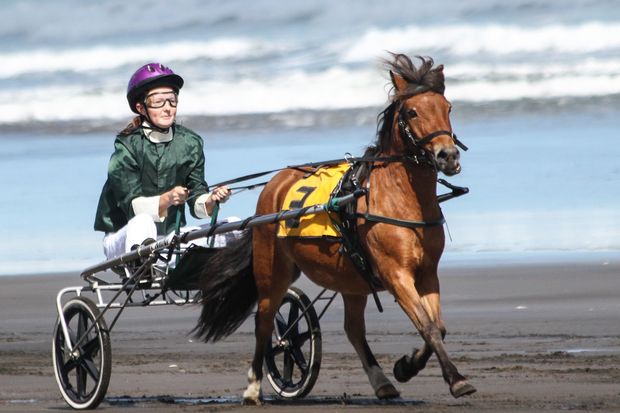 Photo courtesy Tui Images.
Join Spectrum's Lisa Thompson for a day at the races, beach-style.