"I wanted to give my son part of me."– Olga Tarasenko, founder of the Russian Culture and Education centre, 'Nash Dom, Our Home' in Auckland.    
If you go down to the Rawene Centre in Birkenhead on any Saturday, you're sure of a big surprise!
Dozens of bright eyed youngsters, tots to teens, are busy practising their drama, singing, dance, reading and writing… all in Russian!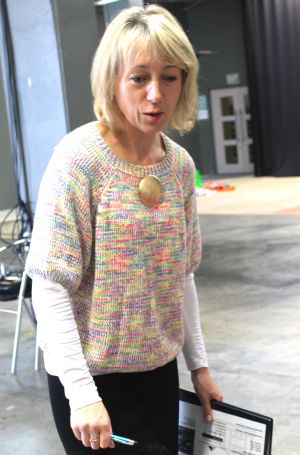 The Russian school is the brain-child Olga Tarasenko who started it three and a half years ago and named it "Наш дом" or "Nash Dom", which means 'Our Home'.
Olga and her husband came to live in New Zealand more than decade ago. When her Kiwi-born son turned five she says she realised how hard it would be for him to learn about the culture, language and traditions of his parents' old homeland. So she set up Nash Dom.
"I always try to speak Russian to him at home but it gets harder as time goes by. These days I often find myself thinking in English."
Olga says it's difficult to explain some Russian words to her son, when there is no easy English translation for them.  
There are about ten thousand Russians living in Auckland, and half of them have congregated on the North Shore. Olga says many Russian women have kiwi husbands so they're particularly keen for their children to appreciate their Russian heritage.
The Saturday morning of my visit Nina Brookes is rehearsing her drama class for the traditional New Year play starring swamp witches, bears and other forest creatures, Anastasia Kadalova is putting her serious-faced dancing pupils through their paces to the music of Tchaikovsky, Anzhela Tatarnikova is looking after some littlies, while Mila Tarasova is busy teaching a language class.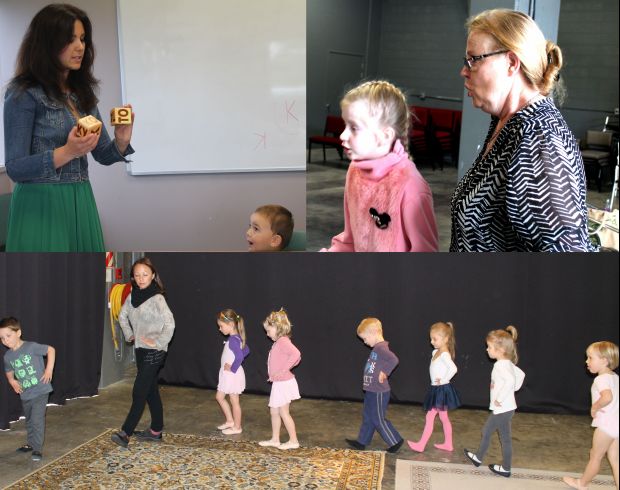 Parent Olga Skorik is married to an American and the family has lived in the US, Britain and Russia. Now they live in New Zealand which is 'neutral territory', she observes wryly.
"When people ask my two boys where they're from, they say they're Russian Kiwis!"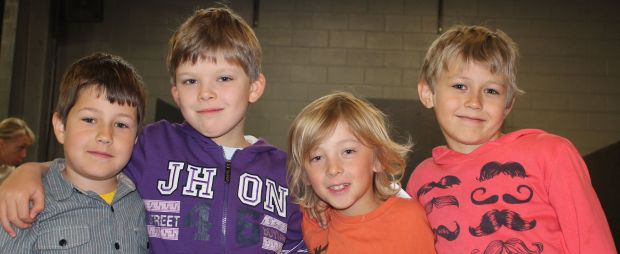 Bears in rehearsal