Dogs Day Out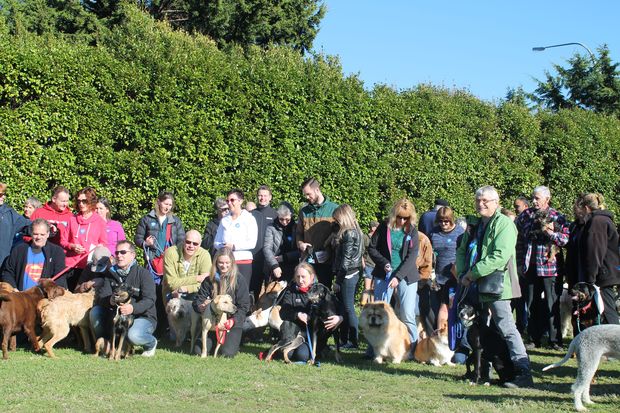 Just a fraction of the 10,000 animals found homes over the 22-year existence of the Kapiti branch of SPCA.
At Waikanae park north of Wellington, dozens of people gather in groups, talking animatedly, the dogs they've provided with new homes swirling around them. The SPCA has organized this inaugural outing to say thank you to those who have adopted  dogs or other animals.
Dog adopters gather to picnic and celebrate. Organised by the Wellington SPCA, this open-air event attracts dozens of animal lovers and voluntary SPCA workers but the main focus is on those who have… Read more Audio
Fun competitions keep dogs and owners occupied – Best Tricks, Most Agile Dog, Best Dressed Family. Also prominent are animal lovers and voluntary workers who walk and care for dogs on behalf of the SPCA.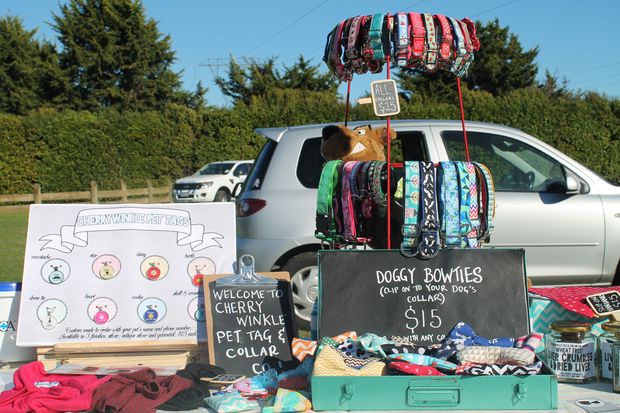 The centre for sartorial dogs.
The Kapiti division of the Wellington SPCA has found homes for 10,000 animals over 22 years, just from the Waikanae centre. Many dogs require months of rehabilitation to recover from mistreatment in early life. Only then, happy and confident, de-sexed, vaccinated and micro-chipped, are they found a new home. Spectrum's Jack Perkins joins the celebrations.


(Left) Distractions everywhere. (Right) Even bunnies have their own stall.