Call of the Wild
Trying to hide the arrival of one wild horse on your farm without raising suspicion would prove difficult enough for most people. But imagine trying to hide forty…
For Robin Sisley, the answer was to ensure her husband was off at work before she accepted another truck load of Kaimanawa horses onto their rural Waikato property. 'I would just sort of scatter horses behind barns, swamps or trees and John was always too busy to do a headcount,' she says with a laugh and a slow shake of her head.  'I think he just sort of despaired of me quite frankly.'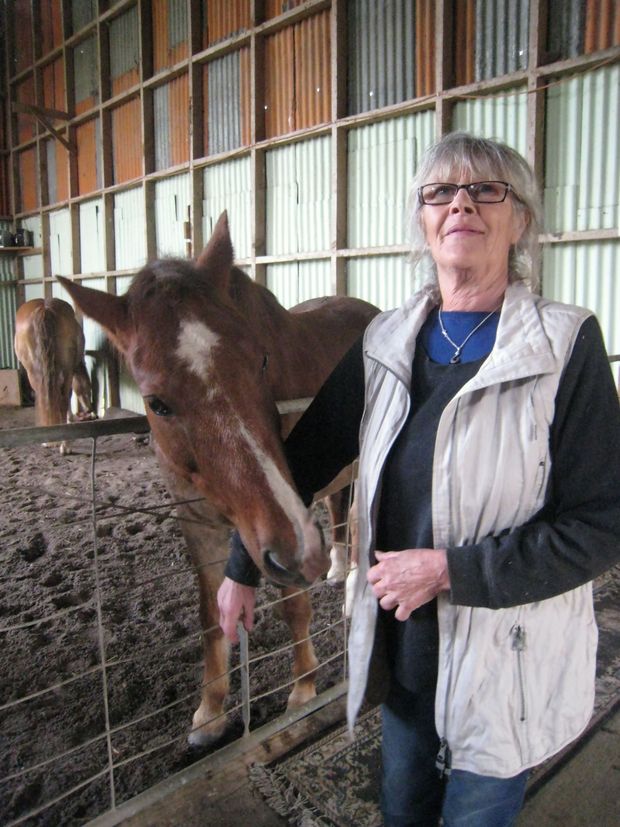 Mandy coming up to say hello to Robin.
Robin's love for Kaimanawa horses began in 1997, following a large muster of the wild herd from the Kaimanawa Range in the Central North Island. Over 1000 horses were siphoned off and put up for adoption, as part of a management plan carried out by the Department of Conservation. About 500 found homes, including ten stallions that came to live on Robin's Waitetuna property. 'I was an idealistic and somewhat naïve ex-city girl and a latecomer to the rural world, and that of horses…having so many wild horses on the farm provided for some fairly hair raising episodes,' she says.Working in conjunction with a riding instructor, Robin slowly began to train the horses for other people.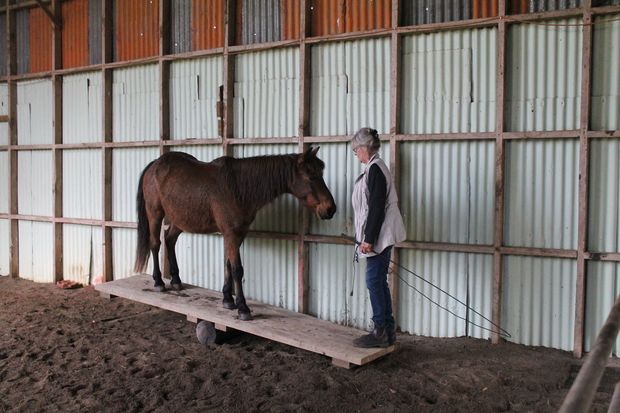 Hercules working the seesaw with Robin.
 But when she moved to her Glenview property, near Hamilton, she couldn't bear to part with the ones she had left. So she decided they could contribute to their upkeep by learning and performing a series of tricks for small shows.Using liberty training, where the horse doesn't wear any gear or have a rider, Robin has taught her horses to bow, use a seesaw and stand on podiums. 'I'm just so proud of the horses, they definitely have an X factor…a Kaimanawa recently won pony of the year, they can foot it with the best.'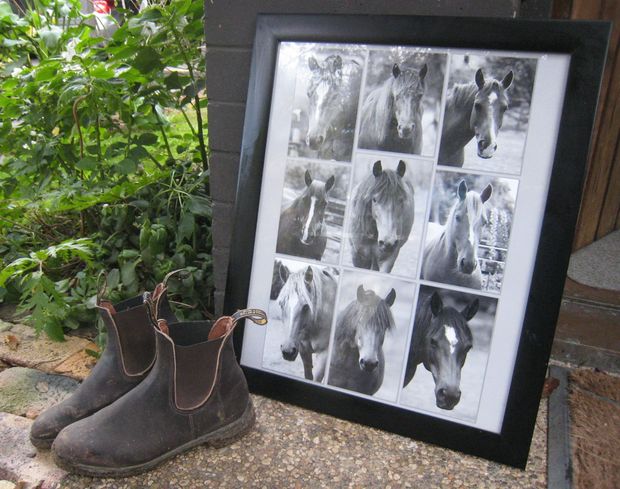 Robin's nine Kaimanawa horses.  The picture was given to Robin as a birthday surprise by her friends.
Join Spectrum's Lisa Thompson as she pays a visit to Robin's arena to watch her put her gentle giants through their paces.
A group of Kaimanawa horses, which once roamed wild over the Central Plateau, are proving how adaptable they can be by learning to bow, use a seesaw and perform to music. With these skills, Robin… Read more Audio