Crabs on Karapiro
In late January this year close to 2,500 rowers descended on Lake Karapiro to compete for titles at one of New Zealand's biggest rowing regattas, the Cambridge Town Cup. Spectrum's Jerome Cvitanovich… Read more Audio
In late January this year close to 2,500 rowers descended on Lake Karapiro to compete for titles at one of New Zealand's biggest rowing regattas. The Cambridge Town Cup is an eagerly anticipated competition for many North Island club and school rowers, who have been training intensively right through the summer in the lead up to the National Championships.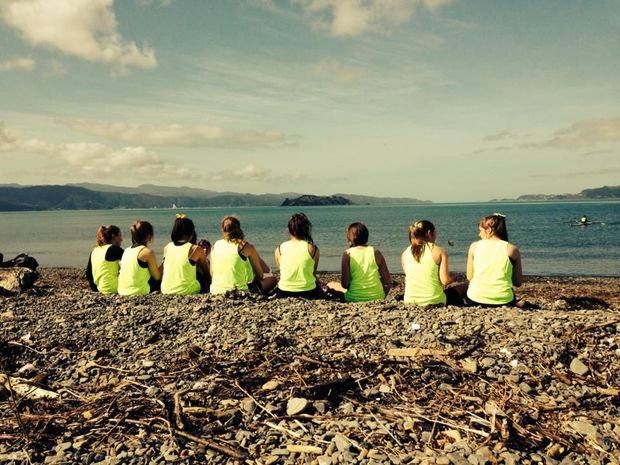 Petone Novice Girls 8.
Joining the school and club crews at the starting gates are some of NZ's world champion rowers from the high performance centre based at the lake. With a world-class venue at their doorstep, squads from Waikato and Auckland are among the highly fancied teams on the water. But alongside them are a host of smaller but no less determined crews who've made the journey to Karapiro from all over the North Island.
Spectrum's Jerome Cvitanovich joins rowers, coaches and crew from Wellington's Petone Rowing Club, for two days of fierce competition at the Cambridge Town Cup.