Big Clay Day Out
Spectrum's Lisa Thompson gets fired up at the Auckland Studio Potters annual Big Clay Day Out bash, an annual celebration of ceramics, food and fun held at the premises of the Auckland Studio Potters… Read more Audio
The Big Clay Day Out is an annual celebration of ceramics, food and fun held at the premises of the Auckland Studio Potters in Onehunga. 
It's a chance for ASP members to throw open the doors to the centre and show off their wares to friends, family, and members of the public.  A huge range of work is on show and for sale, and discerning members of the public are arriving earlier and earlier each year to make sure they nab a bargain!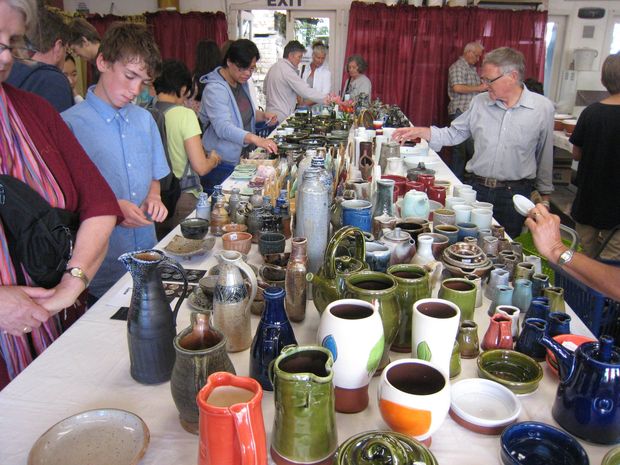 Which pot to pick? 
The Raku Kiln is also fired up and adults and children alike are encouraged to fire their own wares.
And when he's not manning the sling-shot-a-pot, ASP secretary and centre stalwart Peter Lange, can be found teaching people how to throw a clay pot.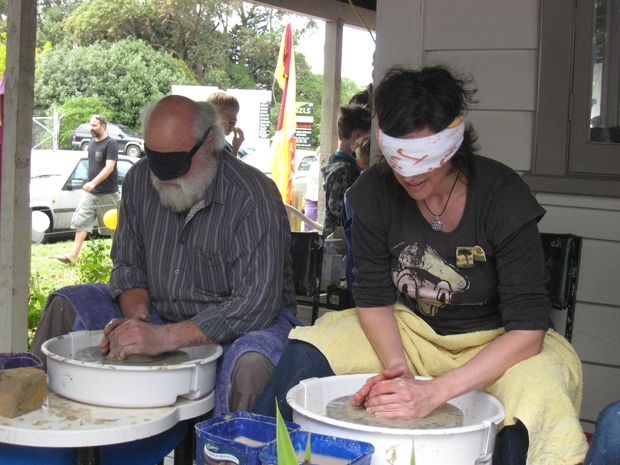 Auckland Studio Potters Secretary Peter Lange and President Suzy Dünser during the blindfold challenge.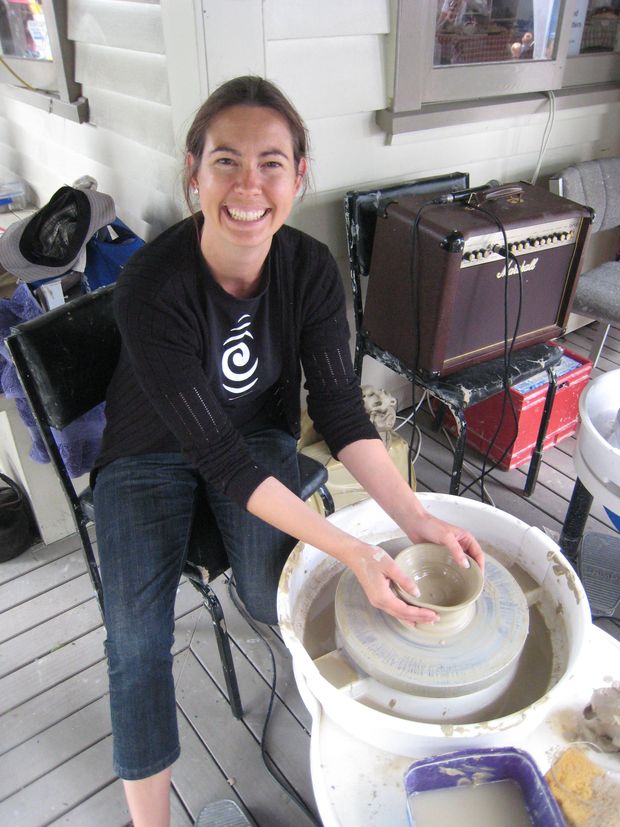 Join Spectrum's Lisa Thompson as she rolls up her sleeves and tries her hand at the pottery wheel.