Paddling and Yarning
Amelia Nurse talks to Jack Kelly and Tom Horn about their business Abel Tasman Kayaks and how things have changed over the years. And she joins guide Callum O'Leary and a group of kayakers for a… Read more Audio
Tom Horn came over from Germany in 1979, and started off picking apples to fund his love of outdoor activities. Back then, kiwis didn't kayak, it was mostly foreigners. He established Abel Tasman Kayaks in 1986, with a few river kayaks. These days Tom's a guide in the company he used to own, now run by Jack Kelly, a 6th generation local.
Tom Horn (left) and Jack Kelly.
Amelia Nurse talks to Jack and Tom about their business philosophy and how things have changed over the years, and she joins guide Callum O'Leary and a group of kayakers for a paddle and a few yarns.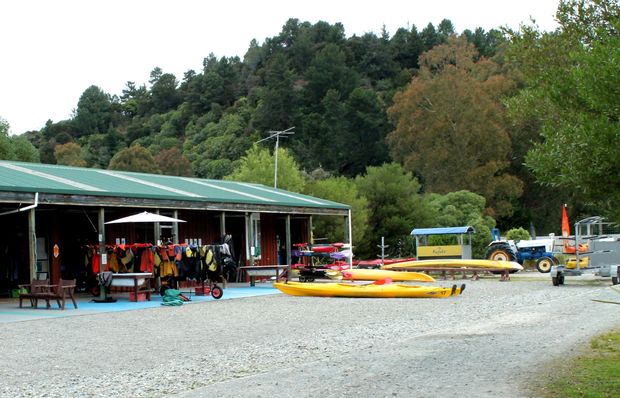 Abel Tasman Kayaks.