Mermaids and Monkeys up Trees
Storyteller Tanya Batt delights new entrants at Christchurch's Discovery One school, and shares the philosophy behind her craft with Spectrum's Deborah Nation. Audio
Tanya Batt exudes mischief and wonder as she reveals her mysterious storybook house in front of the new entrant children at Christchurch's Discovery One school.
Collaborative storytelling is her forte, as she enchants with a series of questions, songs, silly voices, scary moments and jokes. She soon has the children under her spell with the adventures of a vampire mermaid. Tanya Batt's life as a story teller began during her childhood in the Australian bush. The oldest of a large family, she once lived in a gypsy caravan on the shores of Lake Wakatipu, and her current home is Waiheke Island.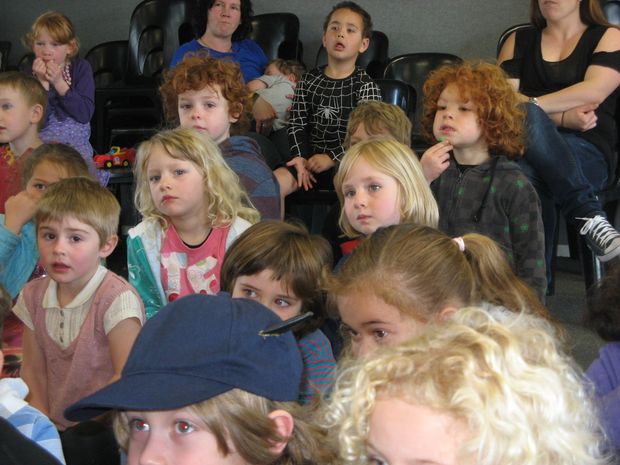 With a Degree in education and psychology, Tanya travelled the world studying and sharing stories from India and Japan to France and Finland. She has recently returned from a story-telling festival in South America.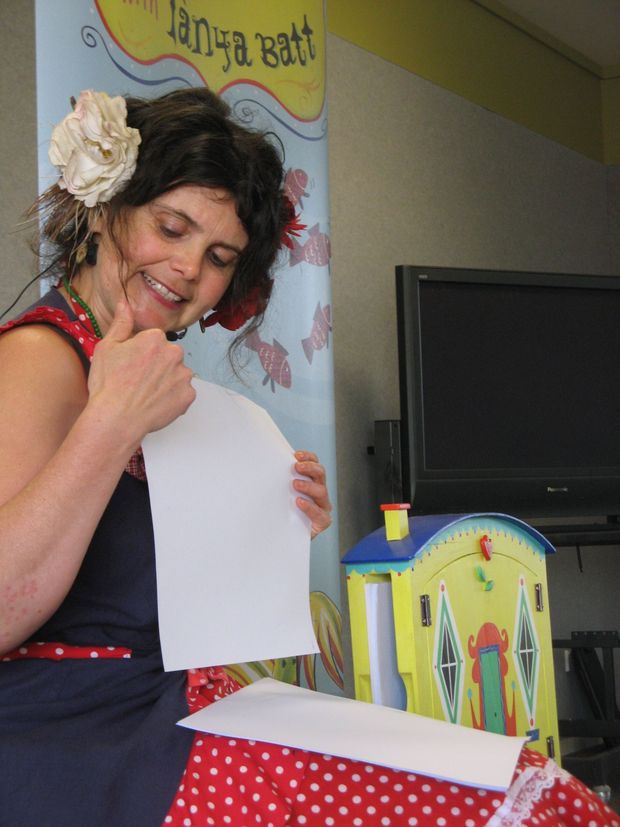 Despite the fun and fantasy, she is well aware of the healing qualities of story-telling and its value for many children who have experienced the trauma of the Canterbury earthquakes. Spectrum's Deborah Nation joins the audience.