100 Years in Surf
Spectrum's Amelia Nurse marks 100 years of surf rescue along the shores of the Wellington coastal settlement of Paekakariki. Audio
In February 1913, off the shores of the Wellington coastal settlement of Paekakariki, three locals capsized while fishing in rough waters. Fellow railway workers mounted a rescue effort led by John Sanderson. Two of the boaters survived. This event prompted the tiny community to form a surf rescue club, only the 10th in New Zealand at that time.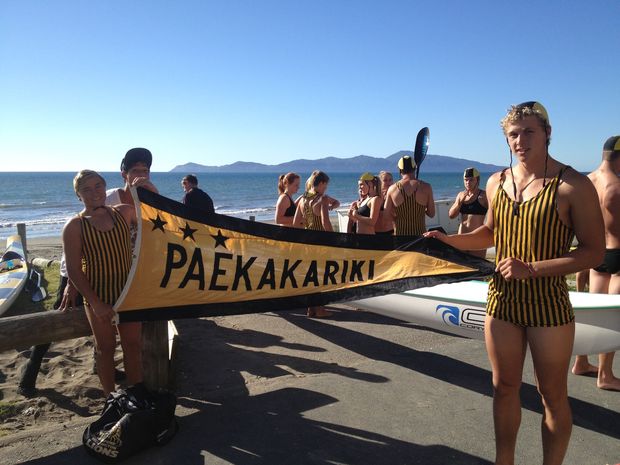 Proud club members. Kapiti island is in the background.
This year Paekakariki is celebrating the centenary of the thriving club with a number of events. For Spectrum, Amelia Nurse dives into 100 years of surf club history.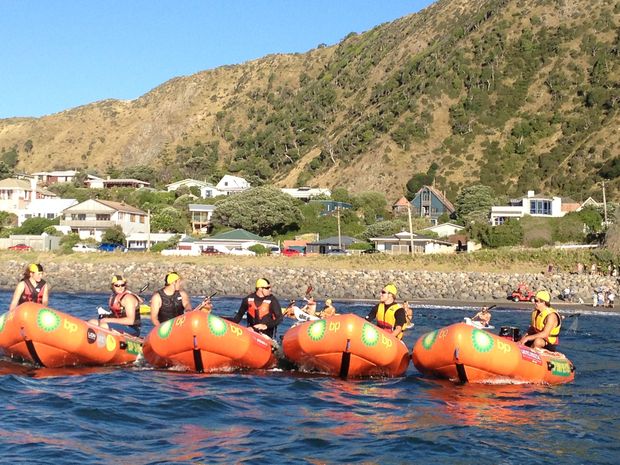 The settlement, along with State Highway 1 and the Main Trunk railway line are all squeezed between Cook Strait and the steep cliffs.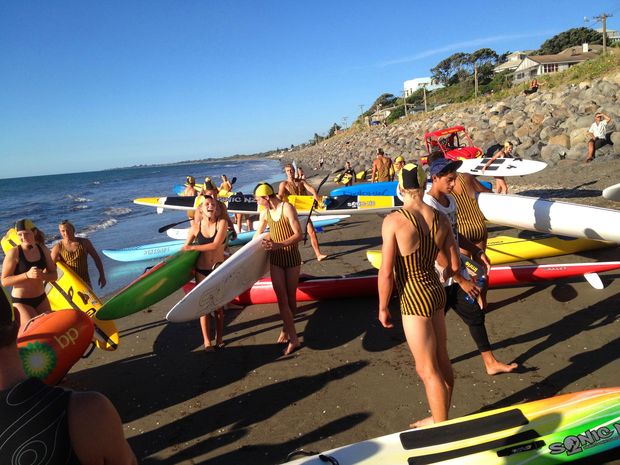 Surfboard celebrations.
Paekakariki means perching place of the kakariki (green parrot).
Marine salute to commemorate 100 years of life saving.