Rekindle
'Rekindle' is an initiative started since the earthquakes in Canterbury which provides purposeful work for young people by giving them the opportunity to design and fashion furniture from waste wood… Read more Audio
Juliet Arnott's 'Rekindle' is an aptly named venture indicative of the creativity emerging from a city in crisis. In 2010 Juliet returned to her native New Zealand fresh from a stint as an occupational therapist and artist in England. She was intent on opening her own business, based in Auckland.
Juliet Arnott of Rekindle, with wood work supervisor Candis Adams.
She changed her plans when Canterbury was hit by a series of devastating earthquakes. Juliet came up with 'Rekindle', a social enterprise which takes on young people to source and sort waste wood, and to design and fashion it into furniture.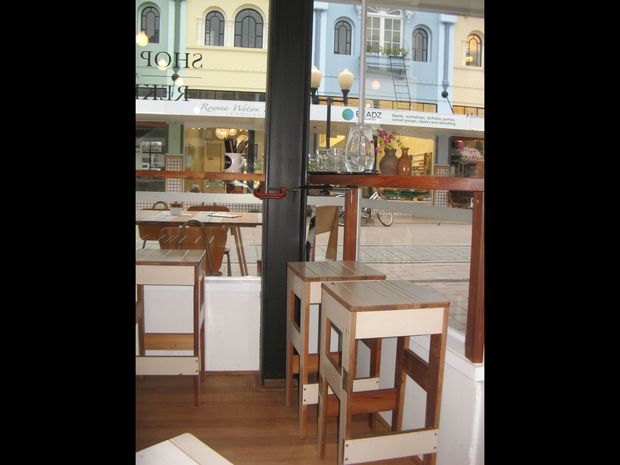 Funky furniture.
The result is funky furniture, cool interior fit-outs and art installations, and the opportunity for creative inputs into the city's rebirth.
Christchurch company Ganellen commissioned a recycled wood installation for their penthouse office.
Spectrum's Deborah Nation joins Juliet on a project and hears about the difficulties of acquiring recycled wood despite the fact that thousands of houses and businesses are coming down in the earthquake ravaged city.