Feilding's Lifeblood
Feilding Saleyards, one of the largest in the southern hemisphere, are located only two blocks from Feilding's town square. 330 sheep pens and a computerized cattle rostrum turn over $2-million a week… Read more Audio
Feilding Saleyards, one of the largest in the southern hemisphere, are located only two blocks from Feilding's town square. 330 sheep pens and a computerized cattle rostrum turn over $ 2 million a week and are the lifeblood of this rural community, only 20 minutes from Palmerston North.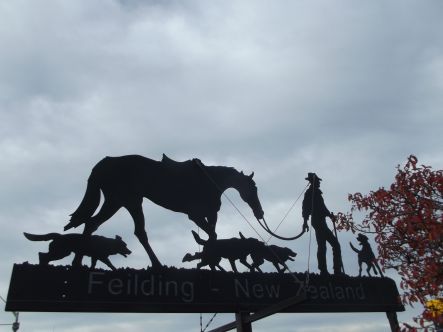 Saleyard entrance
The pungent smell that wafts over the town doesn't worry the locals, 'It's the smell of gold', they say. Some years ago, there was a move to relocate the yards further out but it came to nothing. Since then, Feilding has attracted many agri-businesses which have made it the biggest rural service centre in the lower north island.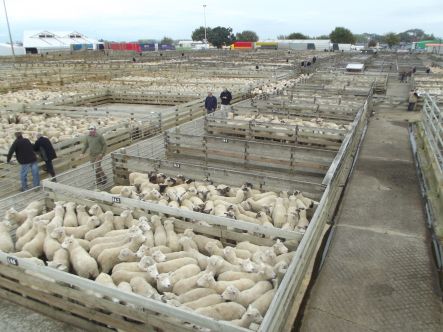 Each week, an average of 15,000 sheep and 1400 head of cattle go under the auctioneer's hammer. But during the 2013 drought the sheep numbers doubled as farmers were forced to sell off stock. From time-to-time dry weather in the south island brings lambs from Timaru, sheep from Hokitika and even cattle from d'Urville Island in Cook Straight.
Auctioneers move from pen to pen, all against the clock, 2 minutes per pen.
In mid-May, at the end of a severe drought, Spectrum's Jack Perkins was on hand to follow a Friday sale from early morning when dozens of trucks and trailers began unloading livestock. Retired farmers Eric Linklater, Dave Stroud and Feilding Promotions Manager Helen Worboys guided him around the yards.
Retired local farmers and saleyard guides Eric Linklater and Dave Stroud with Feilding Promotions Manager Helen Worboys