Bespoke Cobbler
Bespoke shoemaker Sue Engels says the first lesson she learnt was to 'touch feet without a moment of hesitation... to encourage people to relax' Sue has had over 20 years' experience understanding the… Read more Audio
Take a look at your feet and the shoes that you're wearing.  How long would you estimate they took to make?  An hour?  Three at most?  For bespoke cobbler Sue Engels, a single pair of shoes can take up to 36 hours to make.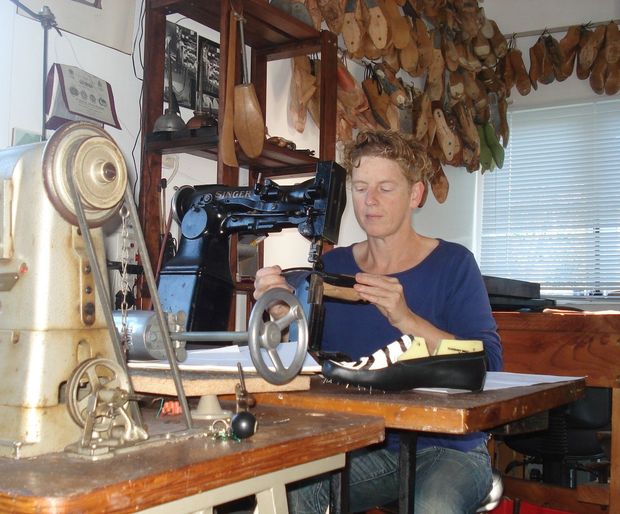 Bespoke Cobbler Sue Engels.
But the partially self-taught crafter makes no excuse for the time spent hand-making a range of different styles for clients both here and overseas.  Describing her own size 9.5 feet as 'big and wide', Sue understands her clients' needs.  From low arches to high, small sizes or large, all manner of imperfections are catered for by Sue's customized shoes.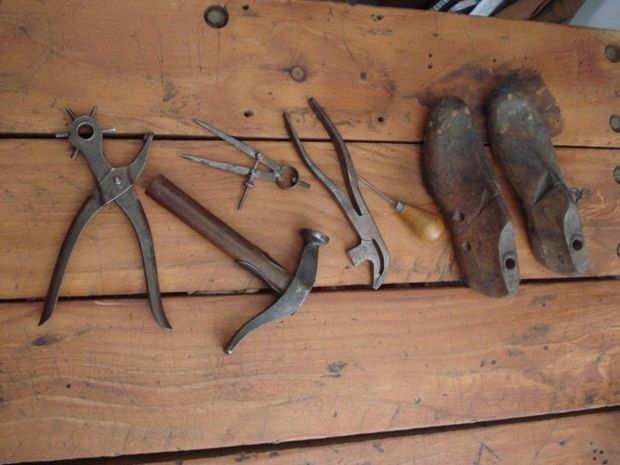 Tools of Sue's trade.
Using traditional methods of shoe-making, including tools such as wooden lasts, Sue hand- cuts and moulds materials including calf and ostrich leather into boots, sandals and slides.
Boot fitting prior to soling.
After leaving her native South Africa and honing her craft in England, including an internship with prestigious British shoemakers John Lobb, Sue now resides and works on Waiheke Island.  Spectrum's Lisa Thompson put her best foot forward when she went to see Sue at her 'shoe shed'.