Glyndebourne at Lansdowne
Cantabrians raise funds for their Cathedral by gathering at Lansdowne Park and Homestead to picnic and listen to Mozart arias at a Glyndebourne-inspired concert. Audio
Gathered together at a fund raising event for the Christchurch Cathedral, Cantabrians make it clear that they are as determined as ever to save their 'first four ships heritage'.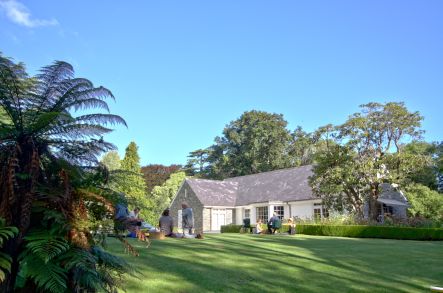 The basalt rock Heathcote Helmore homestead near Tai Tapu, survived the ravages of the recent earthquakes thanks largely to ceiling reinforcements added by Haydn Rawstron and his wife Dorothee Jansen, a renowned German soprano. A high studded Great Hall in an Italianate style was Haydn's dream and a recently completed alteration.Haydn shares the history of Lansdowne with visitors, immaculate in silks and straw boaters, who gather to picnic on the vast lawn.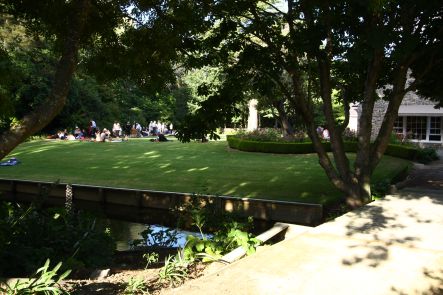 On the banks of the Halswell River, the sheltered woodland garden was established around 1860 by William Guise Brittain, the first person to buy a tract of land from the Canterbury Association. Later the property was the home of Sir Edward Stafford, three times premier of New Zealand. In 1995 Lansdowne was bought for the John Robert Godley Memorial Trust, and became the home of Haydn and Dorothee, who on this occasion present a concert of classical music for appreciative guests.
Violinist Jan Van den Berg, Dorothee Jansen and Haydn Rawstron (courtesy Stephen Sumner)