The Wild Woods
Pre-schoolers Taylor, Samuel, Honor and Brayden may not know how lucky they area... yet. One of their classrooms is their own Wild Woods, complete with trees to climb, a balance log, eels-in-a-stream… Read more Audio
Pre-schoolers Taylor, Samuel, Honor and Brayden may not know how lucky they are… yet. One of their classrooms is their own Wild Woods, complete with trees to climb, a balance log, eels-in-a-stream and cow pats.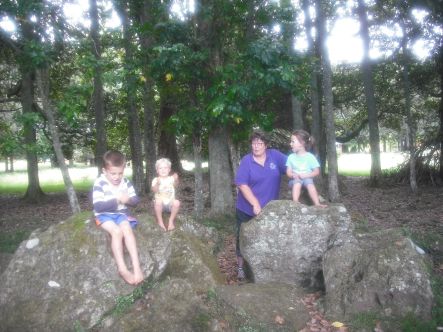 These children go to Open Spaces Preschool near Whangarei, run by Cherry Daly who's an ardent advocate of a world-wide movement to bring children back to nature.
The wild woods are actually a big paddock surround by ancient native trees on Cherry's family farm. She says even in New Zealand there are children who seldom feel the real earth between their toes, and wouldn't have a clue how to cook a potato in a fire or catch an eel.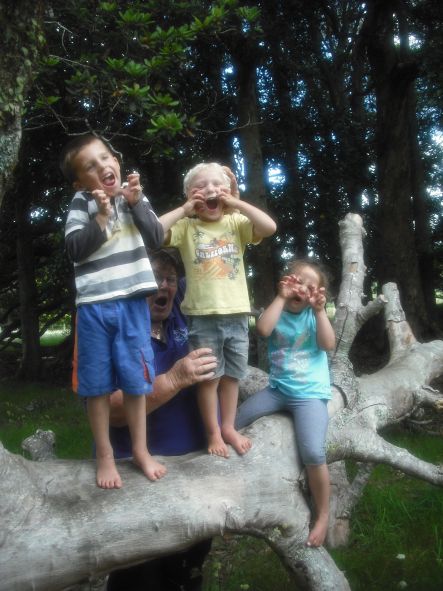 Photos courtesy Cherry Daly
For Spectrum, David Steemson is taken in hand by the littlies for a trip to the Wild Woods.