Saving the Facades
Stonemason Mark Whyte puts sculpting commissions aside in order to respond to the Christchurch earthquakes and save classic street facades from the 1870s. Across the Red Zone and 3 generations of the… Read more Audio
Stonemason Mark Whyte puts sculpting commissions aside in order to respond to the Christchurch earthquakes and save classic street facades from the 1870s. A close look at the processes and safeguards involved in strengthening and maintaining a classic street facade from the 1870's makes the outlook for Christchurch and its remaining heritage buildings seem less bleak.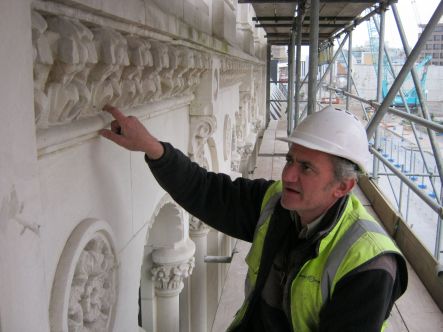 Mark Whyte
Spectrum climbs the scaffolding of a large classical stone facade at 225 High Street, home to Galaxy records and NZ Work and Income. Recently restored by Mark, it survived the quakes and is undergoing a relatively superficial tidy up.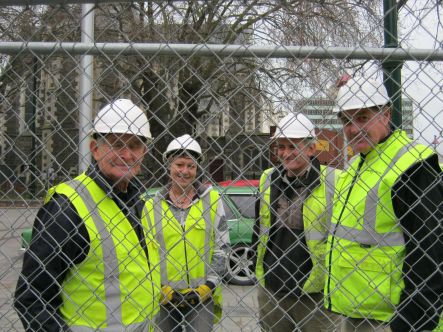 From Left. Bob, Suzie and Rob, 3 generations of the Ayres family, with Mark Whyte 2nd from right.
Across the Red Zone and 3 generations of the Ayres family- Bob, Rob and Suzie are at work on the Heritage Hotel which also survived, thanks to recent strengthening. Granddaughter Suzie has 2 sons and is determined that they'll continue the family business into the fourth generation.