Short Back and Sides
After Forty Four years cutting hair in his shop in Waltham, Christchurch hairdresser for men and boys, Gordon Kinsett, moved his business to the family home. Isobel adjusted to the fact that retirement wasn't an option for her husband, and agreed to share the sunroom during week days.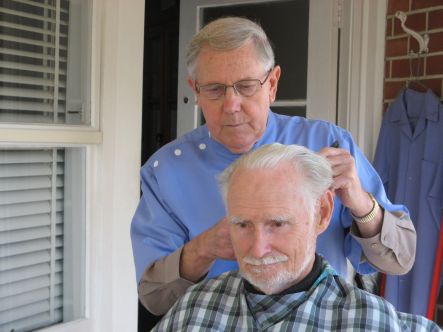 Gordon sold his St Louis barber's chair on Trade Me, and opted for a lighter model frame which he could move to the side at the end of the day.Now, clients or friends, as the couple prefer to consider them, admire the pansies and hanging baskets on the way in to their immaculate Hoon Hay home.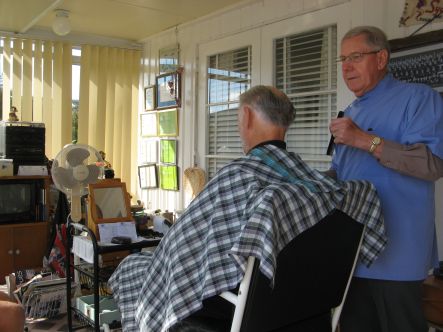 As customers grow older, Gordon attends some in their own homes, or in hospital. While there is no shortage of gossip at the hairdressers, Gordon says he was told by his first boss never to discuss politics or religion. But he says people do tell him their innermost secrets.