Waipawa's Wimbledon
Sharapova and Djokavitch may be missing but the competition is still fierce on court. This is Waipawa's Wimbledon with well over 100 veteran tennis players, some in their 80s, battling for supremacy… Read more Audio
Hawke's Bay has turned on the sunshine again as it has done for 57 years since the Waipawa Tennis Club's Veterans' Tournament began. Sharapova and Djokavitch may be missing but the competition is still fierce on court. This is Waipawa's Wimbledon with well over 100 veterans, some in their 80s, battling for supremacy in the country's oldest tournament of its kind.
(From left) Carole Forbes-Wright, Mary Busst, Joan Aupouri, all from Palmerston North
Veterans' tennis goes back to 1955 when long-time Waipawa club members Dr Don Allen and his wife Mary had the foresight to organize a tournament for more mature players with age taking precedence over ability. Veterans' tennis quickly spread and even crossed the Tasman.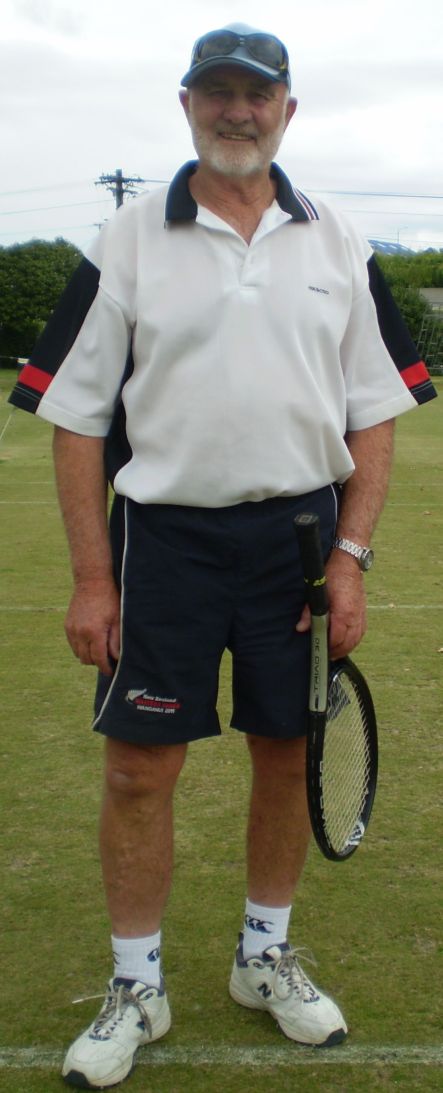 Paddy Ludlam from Levin
As the tournament became more popular it spilled over to nearby Waipukurau and also began using private courts, often set in gardens with a swimming pool. Many have fond memories of a relaxing dip after a hard-fought game and cool drinks supplied by a gracious host.
Vicky Wutzler from Makara beach, Wellington
Over the years, over1500 players from all corners of the country have sampled the Waipawa experience. A love of the sport itself along with the enjoyment of meeting and competing with old friends brings vets back year after year. Spectrum's Jack Perkins is courtside at the Waipawa Veterans' Tournament.
Betty Angus (left) and Diana Kittow both from Hawke's Bay