Meg's Celtic Cuisine
Meg Daly says the sudden death of Green Party co-leader Rod Donald in 2005 was a wakeup call for her. So after years working as an occupational therapist, Irish born Meg now spends her days baking… Read more Audio
Meg Daly says the sudden death of Green Party co-leader Rod Donald in 2005 was a wakeup call for her. So after years working as an occupational therapist, Irish born Meg now spends her days up to her elbows in organic flour, baking Irish soda bread, Scottish tattie scones and Welsh Bara Brith (tea bread).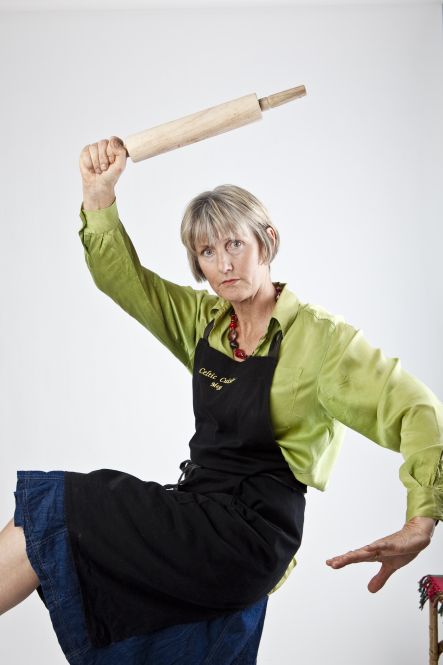 Meg Daly celebrating another successful bake.
Meg says she was the same age as Rod Donald, and realised there was more to life than working long hours for the ACC. So eventually she set up her own cooking business on her rural property. Meg Daly sells her product at farmers' markets around the Waikato, where you'll spy her smiling from under her 'Celtic Cuisine' banner. During the Rugby World Cup the Welsh rugby team was based in Hamilton so her Welsh goods proved particularly popular.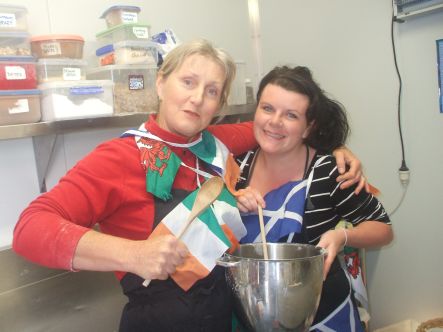 Meg and Kerry stirring.
For Spectrum David Steemson spends an afternoon with Meg in her country kitchen, and at the Te Awamutu farmer's market, helped by her bonny Scottish WWOOFer Kerry from Dundee.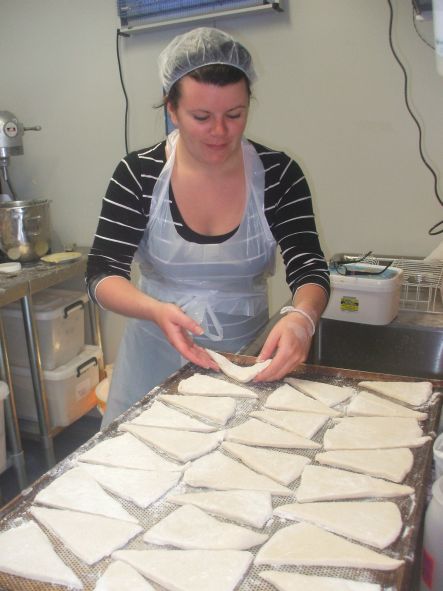 Kerry making tatie bread.