Greening the Rubble
Between demolition and rebuild stands a time of opportunity in the earthquake ravaged city of Christchurch. Greening the Rubble and Gap Filler are temporary pockets of enterprise which began as early… Read more Audio
Greening the Rubble welcomes volunteers and sponsorship. You can find out how you can help to restore Christchurch at http://greeningtherubble.org.nz/wp/
Greening the Rubble is a community project in Christchurch which unites a team of volunteers from several organisations, all responding creatively to damage caused by recent large earthquakes. Creating temporary public parks and gardens on sites of demolished buildings, particularly in commercial areas, Greening the Rubble works alongside Gap Filler to make spaces which become community gathering points and offer opportunities for exhibitions, film showings, libraries or whatever community ideas that might evolve.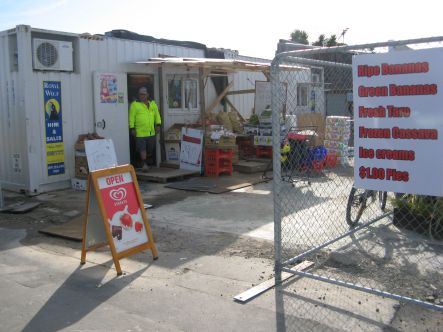 Dairy in a container
 A container which has kept one family business operating despite the loss of their recently refurbished dairy, provides the hub around which the new green area is mushrooming. Canterbury University students park their mobile radio station there in the afternoons, students plant herbs, a café owner displaced from the city centre is putting the finishing touches to his mobile café which will go on the site.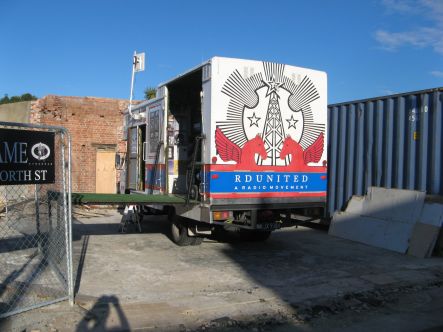 Student radio on wheels
In the heart of Sydenham, The Frame and Mirror Company, which lost their building in the February quake, has embraced the chance to see a garden and community area develop, while they operate from temporary premises elsewhere.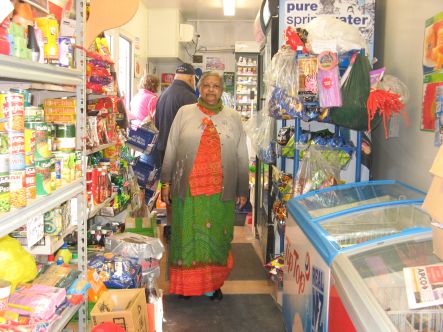 Inside the dairy in a container
Spectrum's Deborah Nation meets co-ordinator Rhys Taylor, who works tirelessly bringing people plants and raw materials to various sites around Christchurch, and even deconstructing original temporary sites and moving them on to new ones.